February 2





1461 In the second battle of St Alban's, the Lancastrians defeat the Yorkists.

1502 Birth: Damiao de Gois, Portuguese humanist scholar.


1509 The Portuguese, led by Francisco de Almeida, destroy the Muslim fleet in the Battle of Diu, establishing Portuguese control of Indian waters.


1536 Spanish explorer Pedro de Mendoza founds Buenos Aires.

1653 New Amsterdam is incorporated as a city.


1660 Death: Govert Flinck, Dutch painter.

1709 The real Robinson Crusoe, Alexander Selkirk, is rescued after spending five years on the uninhabited islands of Juan Fernandez.

1723 Death: Antonio M. Valsalva, Italian anatomist, at 66.

1754 Birth: Charles de Talleyrand, French statesman and diplomat.

1798 Federal St Theater in Boston, Massachusetts becomes the first of many in the US to be destroyed by fire.


1801 United Kingdom: The British parliament assembles, including for the first time Irish representatives.

1802 The first leopard to be exhibited in the United States is shown by Othello Pollard in Boston, Massachusetts for a 25 cents admission fee.

1802 Birth: Jean-Baptiste J.D. Boussingault, French chemist.

1811 Russian settlers establish the Ft Ross trading post, north of San Francisco.

1817 Birth: John Glover, English chemist.

1843 US and British settlers in Oregon Country choose a government committee.


1848 The Treaty of Guadalupe-Hidalgo is signed. Mexico accepts the Rio Grande as its boundary. This gives the United States Mexico's northern provinces of California and New Mexico. These include parts of the present states of Nevada, Utah, Arizona, Colorado, and Wyoming. Mexico receives 15 million dollars and is relieved of all claims by citizens of the United States against it.

1848 The first shipload of Chinese immigrants arrive in San Francisco, California.

1861 Birth: Mohammed VI Vahideddin, last sultan of Turkey, 1918-22.

1861 Birth: Solomon R. Guggenheim, philanthropist; Guggenheim Museum, New York City.

1863 Samuel Langhorne Clemens decides to use a pseudonym for the first time.


1870 The Cardiff Giant, supposedly a petrified human, is proved to be made of gypsum.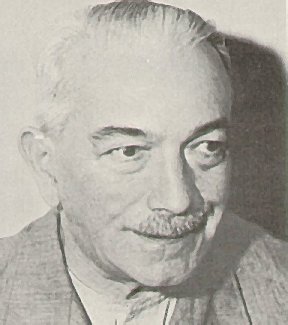 1873 Birth: Konstantin von Neurath, German Foreign Minister from 1932 to February 4, 1938. Will join the Nazi party in 1937; Reich Protector of Bohemia and Moravia on March 18, 1939. Summoned to Berlin on September 23, 1941 to be replaced by Heydrich, he will officially be succeeded by Wilhelm Frick on August 25, 1943. Sentenced at Nuremberg to fifteen years imprisonment for war crimes in 1946, but will be released after serving eight years.

1880 The SS Strathleven arrives in London with the first successful shipment of frozen mutton from Australia.

1882 Birth: James Joyce, in Dublin, Ireland, Irish author, novelist, poet; Dubliners, Ulysses, Finnigan's Wake.


1887 Birth: Ernst 'Putzi' Hanfstaengl (above, left), Hitler's personal friend who from 1922 will introduce Hitler into Munich society. Hanfstaengl will become NSDAP foreign press chief in 1931. Alienated from Hitler in 1937 due to a practical joke gone bad, he will first flee to England and then the United States. During WW2, he will become an advisor to Roosevelt and the Hearst press. Will return to Germany in 1946 and live in Munich until his death.

1892 William Painter, of Baltimore, Maryland, patents the crown-cork, bottle cap.

1894 The US warship Kearsarge is wrecked on Roncador Reef, near Solomon Island.

1900 Death: Edmund Hitler, Adolf Hitler's younger brother. Mysteriously, both his mother and father fail to attend the boy's funeral. Instead, they travel to neighboring Linz, where the local bishop resides and don't return until the following day. 11-year-old Adolf goes to the funeral alone. No headstone is ever erected on Edmund's grave. Some notice that Hitler's personality seems to change. He becomes distant, moody and evasive. His grades deteriorate, and he begins to cause trouble in school. (Toland; Waite) Note: Toland writes that Edmund died on February 2; Payne states he died on February 29; and Waite (as usual, in a world of his own) says he was buried on March 30.

1901 The Female Army Nurse Corps is established as a permanent organization in the US.


1905 Birth: Ayn Rand, philosopher and writer; Atlas Shrugged, Fountainhead. "...Rand's best-selling novel The Fountainhead was adapted into screen in 1949. The romantic tale of an idealistic architect, Howard Roar, who clashes with the compromises of society, gained a huge popularity. Many critics consider that the central character was modelled after Frank Lloyd Wright, whom Rand tried unsuccessfully interview. In 1950 Rand met a college student named Natham Blumenthal, who became a member her discussion group, 'The Class of '43' that met to critique Rand's works in progress. In 1954 Rand and Blumenthal (then known as Nathaniel Branden) declared that they had fallen in love. Rand's next novel, Atlas Shrugged, was dedicated jointly to O'Connor and Branden. Rand expected that the philosophy of the book would make a great impact on the public discussion but was disappointed in the reception. In National Review Whittaker Chambers stated that one could hear the echo of the gas chamber in Rand's books. Depressed and unjustly interpreted, Rand's affair with Branden cooled. However, Branden established an institute to advocate her ideas. Soon its branches had spread all over the U.S. The enormous work, 1 168 pages long, portrayed what Rand considered to be the inevitable result of the unselfish concern for the welfare of others - socialism or anarchy. The book is mentioned in many American reader surveys as one of the most influential novels of the 20th century. In the story the US government becomes increasingly socialist and violates individual rights and human reason in protecting the public good. John Galt, Ayn Rand's mouthpiece, and his Objectivist colleagues retreat to the mountains. Galt claims, that it is irrational to sacrifice the self for the good of society. As civilization crumbles they are prepared to return only when they will be able to rebuilt along the lines of Objectivist philosophy. Galt's Gulch, a capitalist utopia, is born to promote free enterprise without government controls. In the 1950s Rand's Objectivist philosophy was especially popular among college students, who were attracted by her instructions to heed one's self-interest, and to maxime the superman potential without social conscience. Rand published her manifestoes in The Objectivist Newsletter in the early 1960s and became a permanent guest on television talk shows. In the 1974 she ceased publishing the Newsletter, but after the collapse of the Soviet Communism her essays gained a new audience in Moscow..."


1906 The Pope publishes an encyclical against 'separation of church & state.'

1907 Death: Dmitri I. Mendelejev, Russian chemist who formulated the Periodic Table.

1912 Frederick R. Law parachutes from the Statue of Liberty.

1913 New York City's Grand Central Terminal opens.

1915 WW1: Advance elements of Djemal Pasha's army strike across the Suez canal in pontoon boats, but are repelled. No further Turkish assaults are made against the canal, but the threat holds back reinforcements from Gallipoli.

1919 Monarchist riots occur in Portugal.

1920 Russia signs the Treaty of Tartu (Dorpat), under which Russia recognizes Estonian independence in perpetuity.

1920 Weimar: France occupies the Memel territory in Germany.

1922 James Joyce's Ulysses is published in Paris; 1,000 copies are produced.

1923 Ethyl gasoline is first marketed, in Dayton, Ohio.

1925 Dogsleds reach Nome with emergency diphtheria serum after a heroic 1000km trek.

1927 Birth: Friedrich K. Flick, German industrialist.

1926 Weimar: Four members of the German terrorist organization, the Feme of the illegal Black Reichswehr, are sentenced to death. In subsequent trials the German War Office suppresses much damaging evidence.

1932 The Geneva disarmament conference begins with 60 countries attending.

1933 Hitler bans all political demonstrations except those of the National Socialists.

1934 Holocaust: The Nazis publish a version of the Psalms of David that eliminates all references to Jews.

1937 Holocaust: In reply to a question from the Reich Minister of Science, Education, and National Culture about the number of Jews and half-Jews supported by the DFG, its president reports: "None at all." (Science)

1940 Birth: Thomas M. Disch, US sci-fi author; Genocides, 102 H-Bombs.

1941 Holocaust: According to Hitler's army adjutant, Gerhard Engel, Hitler tells a small group of intimates that he had been thinking of sending a couple million Jews to Madagascar but the war had prevented this; he was now thinking of something else, which "was not exactly friendlier." (Architect)


1942 Holocaust: Hitler tells Himmler and other evening guests: "Today, we must conduct the same struggle that Pasteur and Koch had to fight. The cause of countless ills is a bacillus: the Jew... We will become healthy if we eliminate the Jew." (Architect)


1942 WW2: The Los Angeles Times urges security measures against Japanese-Americans.


1942 WW2: US auto factories switch from commercial to war production. It will be extremely difficult to purchase a new car for many years to come.

1943 Stalingrad: The last few remaining German forces in Stalingrad surrender and the Battle of Stalingrad comes to an end. The pocket is reduced to a small area around the Tractor Works and is subjected to a final massive bombardment with a density of guns of no less than 300 per kilometre. The battle for Stalingrad is now over. Of approximately 280,000 Germans originally surrounded in the city, 90,000 are taken prisoner. About 40,000 wounded have been evacuated. The Soviets later claim to have removed 147,000 German corpses from the city for reburial. Note: Fewer than 5,000 of prisoners-of-war live to return to Germany, the last in 1955.


1944 WW2: The 4th US marine division conquers Roi, Marshall Islands.


1945 Resistance: Karl F. Goerdeler, mayor of Leipzig, hanged for participation in the 'July 20th plot' against the German dictator.

1945 Resistance: An escape attempt is made at Mauthausen concentration camp.

1945 Resistance: Jesuit priest Alfred Delp, a convert to Catholicism, is hanged and his ashes scattered in the wind. (Lewy)

1945 Resistance: Klaus Bonhöffer (Bonhoeffer) older brother of Dietrich Bonhöffer, is sentenced to death by the German People's Court.

1945 Holocaust: Feb 2-3 A group of 1,000 Ukrainian Bandera supporters attack village of Czerwonogrod, shooting or burning to death 38 people including members of the Polish self-defence group.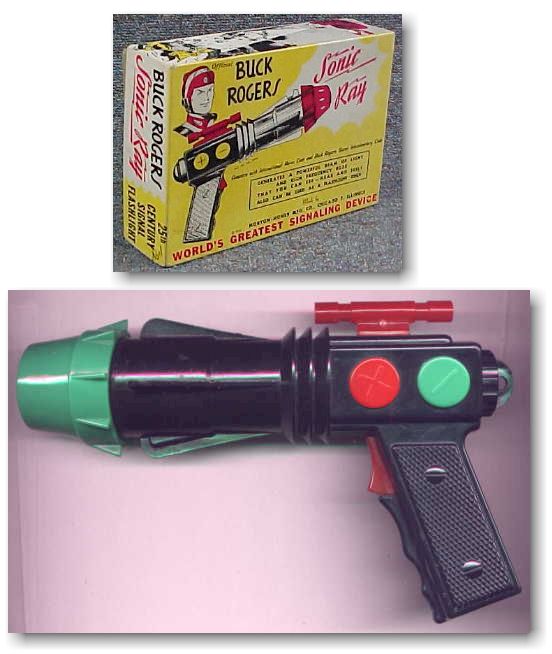 1946 The first Buck Rogers automatic pistol is made, for the annual American Toy Fair; suggested retail price is 89 cents.

1948 President Harry S. Truman urges congress to adopt a civil rights program.

1957 The UN adopts a resolution calling for Israeli troops to leave Egypt.

1962 8 of the 9 planets align for the first time in 400 years.

1962 The Nam: The first US Air Force plane is lost in South Vietnam when a C-123 aircraft crashes while spraying defoliant on a Viet Cong ambush site.

1965 Blizzards on the East Coast of America claim 208 lives.

1967 General Anastasio Somoza Debayle is elected president of Nicaragua.

1968 Jumper Publishers in West Berlin, is bombed.

1971 Ugandan army strongman Major-General Idi Amin takes full powers as military head of state and forms an 18-man cabinet to run the country after ousting Milton Obote.

1972 The British Embassy in Dublin is burned down by protesters angered at the 'Bloody Sunday' shootings in Londonderry.

1973 The West German government imposes foreign exchange controls following the massive flight from the dollar and buying of marks.

1973 James R. Schlesinger becomes the director of the CIA, but only until July.

1975 Rebels begin an offensive in Eritrea, Ethiopia.

1978 Two Soviet cosmonauts carry out the first ever refueling in outer space of Salyut engines.

1980 Death: William H. Stein, US biochemist, Nobel 1972.

1982 Government troops and Muslim fundamentalists battle in Hamah, Syria.

1983 The Strategic Arms Limitation Talks (SALT) resume in Geneva.

1989 Carlos Andres Perez takes office as Venezuela's president.

1989 Marshal Viktor Kulikov, Commander-in-Chief of Warsaw Pact forces since 1971, steps down and is replaced by General Pyotr Lushev.

1990 Four top aides to executed Romanian dictator Nicolae Ceausescu are jailed for life on genocide charges.

1990 South African President F.W. De Klerk announces the imminent release of Nelson Mandela, and lifts the 30 year ban on the African National Congress and 60 other political organizations.

1991 US postage is raised from 25 cents to 29 cents.

1994 Russian ultra-nationalist leader Vladimir Zhirinovsky says he is giving orders to test a new top-secret weapon that will kill Muslim soldiers in Bosnia.

2001


2001


2002


2002


2003


2003 Investigators focus on the left wing of space shuttle Columbia as they try to determine why it exploded.

2003


2004




2004 Death: Lord Alan Bullock, British historian; first published his mediocre biography of Adolf Hitler, Hitler: A Study in Tyranny, in 1952 and followed it decades later with his much superior book, Hitler and Stalin: A Study in Parallel Lives.

2004


2005


2005


2005


2005


2005


2005









Visit:
Visit:

Click Here to email the History: One Day At a Time webmaster.