February 6





0743 Death: Hisham ibn 'Abd al-Malik, 10th Moslem caliph, at about 52.

1508 Maximilian I became emperor of the Holy Roman Empire.


1612 Death: Christopher Clavius, calendar reformer, birth date unknown.

1626 Huguenot rebels and the French sign the Peace of La Rochelle.


1637 Birth: Toyotomi Hideyoshi; will unify Japan.

1665 Birth: Queen Anne, the last Stuart ruler (1702-14) and second daughter of James II, in London.

1685 Death: Charles II, king of Great Britain and Ireland. His last words to his brother James: 'Don't let poor Nellie starve' - referring to his favourite mistress Nell Gwynne. James II accedes to the throne.

1693 A Royal charter is granted to the College of William and Mary, in Williamsburg, Virginia.

1695 Death: Ahmed II, 21st sultan of Turkey (1691-95).

1699 Death: Jozef Ferdinand van Bavarian, heir of Spanish king Carlos II.


1724 Birth: Paul-Louis Cyffle, Flemish sculptor; Terre de Lorraine.


1756 Birth: Aaron Burr, in Newark, New Jersey, third US Vice President (1801-05), will murder Alexander Hamilton in a duel. "...He was the son of Aaron Burr, Sr. - the second president of Princeton as well as the grandson of Jonathan Edwards. He graduated at 16 from the College of New Jersey [which later became Princeton University] as a student of theology. He eventually switched his career track to study law. Burr began his military service as a volunteer around 1775. He served as a volunteer during Benedict Arnold's "March to Quebec" [September 13 - November 9, 1775]. He is actually credited with trying to evacuate the body of General Richard Montgomery after he was killed in action during the invasion. He joined the staff of George Washington in 1776 when he was sent to New York City. He and General Washington apparently did not get along and he left a few weeks later. On June 22 he became an aide-de-camp to General Putnam eventually seeing action in the Battle of Long Island and the evacuation of New York City. He was commissioned Lieutenant Colonel of Malcolm's Regiment on January 4, 1777. He was stationed at Orange County, New York, essentially the commander of the Regiment at the age of 21! He spent the winter of 1777-1778 at Valley Forge where he was almost involved with the Conway Cabal. After evacuating with the army on June 19, 1778, he commanded a brigade during Monmouth. After the action there, he openly supported General Charles Lee — whom Washington had reprimanded upon finding him retreating from battle. Burr commanded his regiment following the Monmouth Campaign in Westchester County, New York. Aaron Burr resigned on March 3, 1779 citing ill health. By the fall of the following year, he resumed his career as a student of law. In 1782, he married Mrs. Theodosia Bartow Prevost, the widow of a British officer who was also ten years older than him. They had one daughter, Theodosia, in 1783, who subsequently died at sea in 1813. Aaron Burr and his wife were married for twelve years, when she passed away. Burr was a very successful attorney. He moved to New York in 1783 and shared a practice with Alexander Hamilton. He desired a career in the political arena, but his attempts always met with failure. His success finally came when the New York Governor, George Clinton named him Attorney General in 1789. He was elected a senator in 1791. He served six years and later won a seat in the state legislature when he was not re-elected to the Senate. After the loss of his seat in the legislature in 1799, he began to organize the Democratic Party in New York City. The group became a political powerhouse that could ensure the election of a democratic President. The ticket was to be Thomas Jefferson as President and Aaron Burr as Vice-President. The wrangling of the "politicos" ended in a draw — both men received seventy-three electoral votes each. Jefferson and Burr were not really fond of one another..."

1778 US Revolutionary War: After recognising American Independance, France and America sign the Treaty of Commerce and Friendship in Paris, the first US treaty.


1783 Death: Capability Brown, English architect (Kew), at about 67.


1788 Massachusetts becomes the sixth state to ratify the Constitution.


1798 Birth: Theodore Caruelle d'Aligny, French painter, etcher.


1804 Death: Joseph Priestley, English theologist, philosopher, chemist, at 70.

1815 New Jersey issues the first US railroad charter.

1819 Sir Thomas Stamford Raffles founds a free harbour in Singapore.

1820 The first organised emigration of blacks back to Africa takes place when 86 free black colonists sail from New York City to Sierra Leone, Africa.


1820 The US population is announced at 9,638,453, with 1,771,656 blacks. Or 18.4% of the population.

1836 HMS Beagle with Charles Darwin aboard reaches Diemen's Country in Tasmania.

1838 During the Boers Great Trek, Boer leader Piet Retief is murdered by the Zulu king Dingane's warriors.

1840 The Treaty of Waitangi is signed under which New Zealand's Maori population accept Queen Victoria's sovereignty in their lands.

1843 The first minstrel show in America, The Virginia Minstrels, opens at the Bowery Amphitheatre in New York City.

1861 English Admiral Robert Ritzroy issues the first storm warnings for ships.

1862 US Civil War: General Grant initiates a campaign in the Mississippi Valley.

1862 US Civil War: A Naval engagement takes place at Tennessee River between the USS Conestago and the CSS Appleton Belle.

1865 US Civil War: The second day of the battle at Dabney's Mills (Hatcher's Run).

1866 Birth: Karl T. Sapper, German geographyist, geologist; Vulkankunde.

1867 The Peabody Fund is established to promote Black education in the South.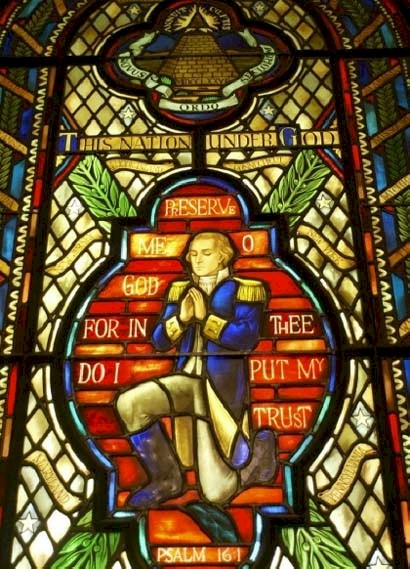 1874 Birth: Milton Bennett Medary, US architect; Washington Chapel.


1891 The Dalton Gang commits a train robbery on Southern Pacific #17.

1897 Death: Ebenezer C. Brewer, British writer; Dictionary of Phrase & Fable.

1899 The Treaty of Paris is ratified by the US Senate by one vote, ending the Spanish-American War.

1900 Boer War: The Battle at Vaalkrans, South-Africa takes place.

1902 The Young Women's Hebrew Association is organised in New York City.

1903 Birth: Pieter G. Buckinx, Flemish writer; Temptation of Poverty.

1910 Birth: Irmgard Keun, West German writer; Das kunstseidene Mudchen.


1911 Birth: Ronald Wilson Reagan. "...Ronald Reagan was famous for not understanding how government works and not particularly caring about it. His job was to read speeches off the Teleprompter, shake hands with foreign dignitaries, pose for pictures, and maybe go out and visit a flag factory or a steel mill every once in a while. Otherwise he was busy sleeping in, eating jellybeans, and watching television. Even so, Reagan got deferential treatment from the press, so the news coverage almost always cast him in the best possible light. He was extremely comfortable in front of the cameras, as you would expect -- after all, he had been a movie star prior to becoming a politician. And he could be disarmingly affable. He often shared jokes and anecdotes and brilliantly-scripted one-liners that sounded spontaneous. But none of that explains why the journalists decided to take it easy on him. The reason Reagan got a free ride in the media..."


1912 Birth: Eva Braun, mistress of Adolph Hitler. "...The infamous name of Eva Braun is one that resonates with some, but has been forgotten by most. This is not truthfully surprising since for most of her adult life she was kept as a fragile toy in Adolf Hitler's Austrian Alps hideaway, rarely seen or heard of in public. Most did not even know that she and Hitler were romantically involved until much closer to the end of their lives since Hitler chose to keep their relationship secret. Having met for the first time in 1929, when Eva was just 17, she and Hitler would continue their affair for over 15 years. Not much is known about Eva Braun. This is due primarily to the fact that her life was fairly uneventful even though she was so close to Hitler and in association with many top Nazi officials. Each time important political guests came to visit, Hitler banished Eva to her room. He was heard to say "that a highly intelligent man should always choose a primitive and stupid woman..."


1914 Death: J. Albert Neuhuys, painter of the Hague school.

1916 Death: Anne C.A.I. van Diest, Belgian physician, feminist.

1917 Death: Edouard A. Drumont, French anti-semite journalist.

1918 After decades of suffragette action and a delay due to WW1, women over 30 and men over 21 win the right to vote in Britain as the Representation of the People Act receives royal assent.


1918 Death: Gustav Klimt, Austrian painter, cartoonist.

1919 Birth: Louis Heren, journalist, writer; China's Three Thousand Years.


1919 Weimar: A new German National Assembly meets at Weimar and begins drawing up a new constitution; hence the name Weimar Republic.

1920 Volkishness: Grand Duke Johann Albrecht of Mecklenburg (Irmin) Chancellor of the loyalist Germanenorden dies of what is described as a heart attack. His funerary notice in the Bundesarchiv in Koblenz is decorated with swastikas. Note: Irminism is the religion professed years later by Karl Maria Wiligut (K.M. Weisthor of Himmler's SS staff. (Bundesarchiv; Roots)

1922 The Washington Conference between the United States, France, Japan, Italy and Britain ends with agreement on restricting use of poison gas and submarine warfare.


1923 Death: Edward E. Barnard, US astronomer; discovered Amalthea, the 5th moon of Jupiter; the last satellite discovered without photographic aid.

1928 Weimar: The German Reichstag ratifies the Kellogg Pact.

1930 Mussolini signs a treaty of friendship with Austria.

1932 Weimar: A fascist coup occurs in the Memel territory.

1933 The 20th Amendment to the US Constitution is adopted, allowing the president to take office in January instead of March.




1933 The Prussian state legislature is dissolved and its powers are transferred to the Reichskomissariat (State Commissariat), the civil administration of the German central government in Berlin. (Edelheit)

1933 Socialists in England, Germany, France, Poland, Italy, Norway and Holland call for cooperation between Social Democrats and Communists in the struggle against Nazism. (Edelheit)

1933 The Danish government prohibits strikes and walkouts.

1934 Fascist agitation leads to rioting in the streets of Paris, almost resulting in a coup.

1935 Eva Braun celebrates her 23rd birthday and begins a new diary. Twenty-two hastily written pages will be found after the war.

1936 Holocaust: The German Ministry of the Interior decrees that a system of records be set up to cover hereditary biological data on all patients in mental hospitals and institutions. (Science)

1936 Feb 6-16 The Winter Olympics are held in the German resort town of Garmisch-Partenkirchen.

1937 K. Elizabeth Ohi becomes the first Japanese woman lawyer as she receives her degree from John Marshall Law School in Chicago, Illinois.

1938 Romanian Prime Minister Goga warns that he will not tolerate foreign interference in his domestic antisemitic policy.

1939 Holocaust: Einsatz des Juedischen Vermoegens is published, decreeing complete "Aryanization" of Jewish property in the Reich. (Edelheit)

1939 Church and Reich: Bishop Hilfrich of Limburg is a pastoral letter writes that Jesus had been a Jew, but "the Christian religion has not grown out of the nature of this people, that is, is not influenced by their racial characteristics. Rather it has had to make its way against this people." Christianity, the bishop concludes, is not to be regarded as a product of the Jews; it is not a foreign doctrine or un-German. "Once accepted by our ancestors, it finds itself in the most intimate union with the Germanic spirit." (Lewy)

1940 Holocaust: German Jews lose their eligibility for clothing coupons. (Persecution)

1941 WW2: Benghazi falls to British forces.


1941 Death: Maximilien Luce, French painter, at 82.

1941 WW2: The Italian 10th army is destroyed during the Battle of Beda Fomm.

1941 WW2: British troops conquer Bengazi, Libya.


1943 WW2: General Dwight D. Eisenhower is appointed commander-in-chief of the Allied Expeditionary Forces in North Africa. He will later become Supreme Allied Commander in Europe.

1948 Death: Robert Brasillach, French author, nazi collaborator, at 38.

1951 Radio commentator Paul Harvey is arrested for trying to sneak into Argonne Atomic Laboratory in Illinois, to demonstrate shortfalls in their security.

1952 King George VI dies during the night at Sandringham at 56. His daughter, on safari in South Africa at the time, succeeeds him as Queen Elizabeth II.


1959 The US launches the first successful Titan intercontinental ballistic missile.

1964 France and Great-Britain sign an accord over building the channel tunnel.

1968 The Nam: The Dutch 2nd Chamber condemns the US bombing of North Vietnam.

1972 Death: Julian H. Steward, US anthropologist, at 70.

1973 Death: Ira S. Bowen, US physicist, astronomer.

1974 The Caribbean island of Grenada is declared independent and a member of the British Commonwealth.

1976 In the United States, Lockheed Aircraft Corporation admits it had bribed officials in the Netherlands, Japan, Sweden and Italy.

1984 Moslem militiamen take over West Beirut from the Lebanese army.

1985 Steve Wozniak, cofounder of Apple Computer and inventor of the best-selling Apple II computer, resigns from the company. The company, which started in Wozniak's garage in 1976, had become a massive bureaucracy by the mid-1980s. Wozniak had developed his first computer, the Apple I, as a project to impress his friends in the Homebrew Computing Club. With Steve Jobs' help, he created the Apple II, which went on sale in 1977 and quickly became popular with mass-market consumers, not just electronics hobbyists. As the fastest growing company in history, Apple experienced serious growing pains, including the hiring of a professional management team. Wozniak, who preferred to remain an engineer rather than participate in management politics, objected to the tactics and strategies of Apple's management. (Bradley)

1987 President Ronald Reagan turns 76 years old, adding another year to the record of being the oldest US President in history. President Dwight D. Eisenhower had been the previous recordholder, by serving the country from the Oval Office at the age of 70.

1987 Broad no-smoking rules take effect for 890,000 employees in 6,800 federal buildings across the US.

1990 West German Chancellor Helmut Kohl proposes unifying the currencies of East and West Germany.

1991 President George H Bush authorises the direct shipment of emergency medical supplies to the Soviet republics of Estonia, Latvia, Lithuania and Ukraine.

1993 UN Secretary-General Boutros Boutros-Ghali asks NATO for authority to order air strikes against Serb artillery positions in Bosnia.


1994 Death: Jack Kirby, pioneering US comic artist, writer, at 76. (See Also 1943)

1995 USA Today reports that MGM-UA Home Video will stop selling a videotape containing a WW2-era cartoon in which Bugs Bunny calls buck-toothed Japanese characters 'slant eyes' and other ethnic slurs. The 1944 cartoon Bugs Nips the Nips is part of the Golden Age of Looney Tunes series. MGM's spokeswoman corectly points out that the cartoon "reflected Hollywood's part in the war effort." About 8,000 copies had been sold. (Bradley)

1995 The US House of Representatives approves the line-item veto, 294-134.

1996 Pat Buchanan wins the Republican presidential caucuses in Louisiana.

1997 Ecuador's Congress votes to oust embattled President Abdala Bucaram on grounds of mental incompetence.

1997 President Clinton sends Congress a $1.69 trillion budget he declares will put the country on course for a balanced budget by 2002.

1997 The head of Mexico's leading anti-drug agency is forced to resign after evidence emerges that he'd taken brides from a drug cartel.

1998 President Clinton declares he will never consider resigning because of allegations that he had an affair with former White House intern Monica Lewinsky.

2001 Controversial politician Ariel Sharon is elected prime minister of Israel.

2001


2002


2002


2003


2003


2004


2004


2005


2005


2005


2005


2005


2005









Visit:
Visit:

Click Here to email the History: One Day At a Time webmaster.