February 10





0060 St. Paul is thought to have been shipwrecked at Malta on this day.


1098 Crusades: Crusaders defeat Prince Redwan of Aleppo at Antioch.


1258 Huegu, a Mongol leader, seizes Baghdad, bringing an end to the Abbasid caliphate.

1364 The Treaty of Brno (Moravia) is signed which guarantees that Tyrol will be kept in the families of the Luxemburgs and Hapsburgs.


1482 Death: Luca della Robbia, Italian sculptor; majolica reliefs.

1495 Death: Sir William Stanley, (Brother of Thomas Stanley, Earl of Derby,) English lord chamberlain, executed for conspiracy. Turned to Henry Tudor after falling from Richard III's favor. His support at Bosworth helped Henry VII win. Executed after supporting the impostor Perkin Warbeck.

1535 12 nude Anabaptists streak through the streets of Amsterdam.

1635 Académie Française is founded in Paris by Cardinal Richelieu.


1657 Death: Sebastian Stosskopf, Elizabethian painter.

1670 Birth: William Congreve, in England, restoration writer; Old Bachelor, Way of the World.


1676 King Philip's War: Wampanoag Indians under King Philip kill all the men in Lancaster, Massachusetts. "...Two years after Bacon's Rebellion, in 1675, tension over territory erupted in New England. The Wampanoag had a last show of strength in response to the white invaders. Under the leadership of Metacom, also known as Philip during proceedings with whites, the Wampanoag began to attack the settlements in Massachusetts, south of Plymouth. Metacom had become chief in 1662 when his brother, the current chief, had been killed while a prisoner at Plymouth. In the intervening years, Metacom had built no good relationship with the settlers. Then, in 1675, the mediator between Metacom and Plymouth, Sassamon was killed by whites. It was the spark leading to conflict. What's in a Name? The conflict has been recorded by white historians as "King Philip's War" even though Metacom was not a king and it was not a war. Metacom was chief of a particular clan, not over all the Indians in the area. It was not a war, but a series of skirmishes, of attacks from both sides as the Indians fought to control the continuing influx of English in their territory and the English fought for subordination of the Indians. The conflict was called his war to, in a way, pass the blame, or at least remove the English from it. The name itself portrays the struggle as a fight of the English for their land, assuming the settlers' right to the territory, all in accordance with the ideals and mythology surrounding the creation of the United States..."


1678 Death: Philip Vingboons, Amsterdam's master builder.

1686 Birth: Johann F. Gronovius, Dutch physician, botanist.

1713 The Netherlands and England sign an accord concerning the anti-French Barrier.

1716 Scottish pretender to the throne, James III returns to France.

1720 Edmund Halley is appointed 2nd Astronomer Royal of England.

1728 Birth: Peter III Feodorovich, German/Russian czar of Russia (1761-62).


1772 Death: Louis Tocqué, French painter.


1795 Birth: Ary Scheffer, Dutch painter, etcher, sculptor.

1799 Napoleon leaves Cairo, Egypt, for Syria, at the head of 13,000 men.

1807 A US coast survey is authorized by US Congress.

1814 Napoleon personally directs lightning strikes against enemy columns advancing towards Paris, beginning with a victory over the Russians at Champaubert.

1824 Birth: Samuel Plimsoll, in Bristol, England, inventor. Will devise the Plimsoll line.

1824 Simon Bolívar is named dictator by the Congress of Peru.

1837 Death: Alexander S. Pushkin, Russian poet and novelist, at 37; killed in a duel. Regarded as Russia's greatest poet, his works include the historical tragedy Boris Godunov.

1840 Queen Victoria weds her cousin, Prince Albert of Saxe-Coburg-Gotha in the Chapel Royal at St. Jame's.

1840 The Act of Union, uniting Upper and Lower Canada, goes into effect.


1841 The Penny Red replaces the Penny Black postage stamp.

1846 The British defeat the Sikhs in the battle of Sobraon, in India.

1855 US citizenship laws are amended, granting US citizenship to all children, born abroad, of US parents.

1859 General Horsford defeats Begum of Oude and Nana Sahib in the Indian mutiny.

1868 Conservatives and the military, seize Convention Hall in Florida.

1868 Birth: William Allen White, in Emporia, Kansas, editor, journalist; Pulitzer 1942.


1870 Birth: Fritz Klimsch, German sculptor, painter.

1878 The Zanjon Treaty between the US snd Cuba formalizes the agreement of 8 February and is signed against the opposition of rebel leaders, including General Antonio Maceo, because it neither provides for independence nor abolishes slavery.


1879 Death: Honoré V. Daumier, French painter, lithographer.

1880 Birth: Jesse G. Vincent, in Arkansas, engineer who will design the first V-12 engine.

1887 Death: Pieter van der Aa, Dutch geographer.

1890 Birth: Boris L. Pasternak, Russian novelist and poet; Dr. Zhivago, Nobel 1958.

1894 Birth: Harold Macmillan, in London, British prime minister, C, 1957-1963.

1897 Birth: John Franklin Enders, in Connecticut, microbiologist, virologist (polio-Nobel 1954).

1897 The New York Times begins using the slogan All the News That's Fit to Print.

1898 Birth: Joseph Kessel, French journalist, writer; Army of the Shadows.

1902 Birth: Walter H. Brattain, in Amoy, China, US physicist, one of the inventors of the transistor; Nobel 1956-transistor.

1904 Russo-Japanese War: During the third day of hostilities, Japan and Russia declare war on each other.


1906 Britain's first modern, and largest battleship HMS Dreadnought is launched.

1906 A state of siege is proclaimed in Zululand.

1906 Birth: Henry Phelps Brown, historian, economist.

1906 Birth: Walraven (Wally) van Hall, Dutch banker; will be a Nazi resister.

1910 Birth: Dominique Georges Pire, in Belgium, Belgian cleric and educator; will aid WW2 refugees, Nobel 1958.

1910 Adolf Hitler settles into quarters at the Mannerheim, a comfortable residence for bachelors in Vienna. Note: Josef Greiner will later claim that Hitler had a substantial collection of Lanz von Liebenfels' magazine, Ostara. He also claimed to remember Hitler engaging in heated discussions about Lanz's racial ideas with a fellow-boarder named Grill. (Daim)

1913 Birth: Ragnhild Marie Hatton, historian.

1913 The bodies of Antarctic explorer Captain Robert Falcon Scott and his party are found 13 months after they disappeared on their South Pole mission.

1914 Volkishness: Detlef Schmude, one of Jorg Lanz von Liebenfel's earliest and most enthusiastic supporters in Germany, founds the second priory of the Order of the New Templars (ONT) at Hollenberg near Kornelmünster. (Roots)


1915 WW1: President Wilson blasts the British for using the US flag on merchant ships to deceive the Germans.


1918 WW1: German Foreign Secretary von Kuhlmann issues an ultimatum at Brest-Litovsk, which the Russians consider as annexationist. This causes division within the Soviet leadership. (Polyakov)

1920 Birth: J. Heslop-Harrison, botanist.

1920 Birth: Alex Comfort, English physician and author; Joy of Sex, Wreath for the Living.

1923 Death: Wilhelm Konrad von Rontgen, physicist; Nobel 1901.

1925 The first waterless gas storage tank is put into service, in Michigan City, Indiana.

1926 Building of the Olympian Stadium in Amsterdam begins.

1927 Birth: Jakov Lind, German/British author; Counting My Footsteps.

1927 President Calvin Coolidge asks for a second disarmament conference.

1929 The Litvinov Protocol is signed in Moscow by Soviet Russia, Poland, Romania, Latvia and Estonia. It gives immediate validity to the Kellogg-Briand Pact between these five countries.

1930 The Grain Stabilization Corporation is authorized by US Congress.

1931 New Delhi becomes the capital of India.

1932 Death: R. H. Edgar Wallace, British journalist, writer; 3 Just Men.

1934 Church and Reich: The Sacred Congregation of the Holy Office in Rome announces that Alfred Rosenberg's Myth of the 20th Century has been placed on the Church's Index of Forbidden Books. (Lewy)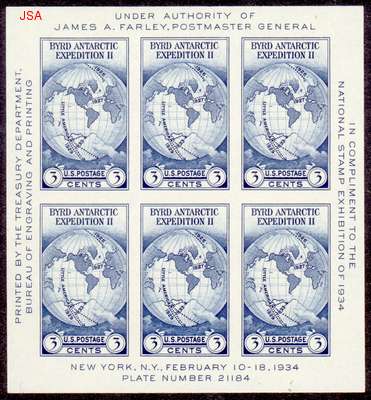 1934 The Byrd souvenir sheet is issued in New York City by the US Postal Service; the first unperforated ungummed US stamp. One has to cut the stamps out of the sheet and then put some glue on the back to get them to stick on an envelope. Fortunately, the Postal Service will abandon this idea after many complaints.


1934 Joseph Stalin ends the 17th CPSU-congress and declares that 'Life becomes merrier.'

1934 The French government bans Communist demonstrations.

1934 The Balkan Pact is signed in Athens by Yugoslavia, Greece, Turkey and Romania.


1935 Unity Mitford, dining alone at the Osteria Bavaria restaurant in Munich, is invited by Hitler to join him and his party for lunch. This is their first meeting, but according to her diaries, they will meet or talk 140 times during the next five years. (Guiness)


1935 Birth: Conrad Klapheck, German painter.


1936 Birth: Olwyn Bowey, painter.

1939 The Japanese occupy the island of Hainan in French Indochina.


1940 Tom and Jerry debuts this day.

1941 WW2: Anti-Nazi Het Parool begins publishing in the Netherlands.

1941 WW2: London severs diplomatic relations with Romania.

1941 WW2: Iceland is attacked by German planes.

1942 WW2: The war halts civilian car production at Ford in the US.


1943 WW2: The 8th Army sweeps through North Africa to Tunisia.

1943 WW2: The Van der Veen Resistance starts a fire in an Amsterdam employment bureau.

1944 WW2: Belgium resistance fighter and author, Kamiel van Baelen, is arrested.

1945 WW2: B-29s bomb the Tokyo area.

1947 Italy cedes most of Venezia Giulia to Yugoslavia.

1947 The province of Petsamo is returned to the Soviet Union by Finland.

1948 The guerrilla army of Greek General Markos bombs Saloniki.

1951 The Shah of Persia (Iran) weds 19 year old Soraja Esfandiara Bakhtiari.


1953 Birth: John Shirley, US sci-fi author; Eclipse Penumbra, Eclipse Corona.

1954 President Eisenhower declares that US intervention in Vietnam is a very bad idea.


1955 Bell Aircraft displays a fixed-wing vertical takeoff plane: The Fairey Rotodyne.

1955 The South African government carries out its threatened destruction of the black Johannesburg township of Sophiatown and the enforced eviction of its 60,000 inhabitants, when 3,000 armed police move in ahead of bulldozers.

1957 The Southern Christian Leadership Conference is formed.

1961 Birth: George Stephanopoulos, adviser to president Clinton.

1962 In Berlin, US U-2 spy-plane pilot Gary Powers, shot down over the Soviet Union in 1960, is exchanged for KGB agent Rudolf Abel.


1962 Death: Willem Paerels, Netherlands/Belgian painter, graphic artist.

1964 The Australian destroyer Voyager sinks off Australia after a collision with aircraft carrier Melbourne. 82 are killed.

1965 A quote, often used later by others, is first stated by Hubert H. Humphrey who declares, "The impersonal hand of government can never replace the helping hand of a neighbor." Humphrey is a noted and much beloved US Senator from Minnesota and a Vice-president in the Lyndon B. Johnson administration. He will run for the Presidency but lose to Richard M. Nixon.

1966 Anti-war protester David Miller is convicted of burning his draft card.

1967 The 25th Amendment (Presidential Disability & Succession) goes into effect.

1975 Pakistan bans the opposition National Awami Party and arrests its leaders.

1977 Physicist Yuri Orlov, a leader of a Soviet dissident group monitoring implementation of the 1975 Helsinki human rights accord, is arrested.

1978 Frank C. Carlucci succeeds John F. Blake as deputy director of the CIA.

1984 Americans and other foreigners are evacuated from Beirut following the withdrawal of US Marines from Lebanon.

1986 The largest Mafia trial in history, with 474 defendants, opens in Palermo, Italy.

1987 Lupao Massacre: Philippine troops murder 17 civilians.

1988 A 3-judge panel of the 9th US Circuit Court of Appeals in San Francisco strikes down the US Army's ban on homosexuals.


1989 Ronald H. Brown, a former Supreme Court lawyer and leader of the National Urban League, is elected chairman of the Democratic Party National Committee. He is the first African American to hold the top position in a major political party in the United States. Brown, born in Washington, DC, in 1941, was raised in New York City's Harlem, where he worked as a welfare caseworker before joining the US Army. After holding important positions in the National Urban League, an advocacy group for the renewal of inner cities, he became a member of the US Supreme Court bar and served as chief counsel for the Senate Judiciary Committee. As chairman of the Democratic Party, Brown will play a pivotal role in securing the 1992 election of Bill Clinton, the first Democratic president in 12 years. In 1993, he will be appointed America's first African American secretary of commerce by President Clinton, a capacity in which he will serve until 3 April 1996, when he and 32 other Americans will be killed when their plane crashes into a mountain in Croatia.

1991 Lithuanians vote overwhelmingly for independence from the Soviet Union. Parliament had already declared independence in March 1990.

1992 Death: Alex Haley, US writer; Autobiography of Malcolm X, Roots.

1992 Death: Thomas Graftdijk, Dutch writer; Dr Faustus.

1993 President Clinton moves to make good on a campaign pledge to cut the government, announcing a 100,000-person reduction in the federal work force over the next three years.

1993 A gang of more than 40 people ambush two trucks in a mountainous region of Mexico, shooting to death at least 24 men in a drug-related family feud.

1994 Russia calls for a Security Council meeting to consider putting Sarajevo under UN administration.


1997 Comet Shoemaker-Holt 2 makes its closest approach to Earth; 1.9245 AU.

1997 Soyuz TM-25 is launched to the MIR space station.

1998 Monica Lewinsky's mother begins two days of testimony before a grand jury investigating allegations that President Clinton had an affair with the former White House intern.

1998 After being vacant for more than three years, the office of surgeon general is filled when the Senate approves the nomination of Dr. David Satcher, director of the federal Centers for Disease Control.

2001


2002


2002


2003


2004


2004


2005


2005


2005


2005


2005


2005


2005









Visit:
Visit:

Click Here to email the History: One Day At a Time webmaster.