February 15


383BC Death: Buddha Shakyamuni, Zen Buddhist, in Kusinagara, India at 80.

0037 Birth: Claudius Drusus Germanicus Caesar Nero, emperor of Rome, 54-68.

0399 The Philosopher Socrates is sentenced to death.

1386 King Jagiello of Lithuania is baptized into the Christian faith. Lithuania being the last heathen nation in Europe, Jagiello's conversion finalises the Macedonian Vision in Acts 16:9, leading St. Paul to begin taking the Gospel to Europe. (Bradley)

1386 Duke Philip the Stout forms the Council of Flanders.


1483 Birth: Babur, founder of Mughal dynasty in India, 1526-30.

1519 Birth: Pedro Menéndez de Aviles; will explore Florida and found St Augustine, Florida.

1563 Russian troops occupy Polotsk, Lithuania.


1564 Birth: Galileo Galilei, in Pisa, Italy, Italian astronomer, mathematician, physicist, inventor; one of the handful of historic figures to totally change mans conception of the Universe. With a homemade telescope, he will examine space and discover sunspots, Jupiters moons and the mountains and valleys of the Moon. His descriptions of the laws of falling bodies will revolutionize the field of physics. Believing that the Earth revolves around the Sun, he will face opposition from the Catholic Church, and anger philosophers who believe Aristotles tenant that no new object can exist in the universe. Note: The Vatican will eventually admit that he was falsely persecuted in 1992, 350 years after his death. (Bradley)

1620 Birth: François Charpentier, French scholar, archaeologist.

1637 Death: Ferdinand II, King of Bohemia, Hungary, Germany; Holy Roman Emperor, 1619-37. Ferdinand III takes the throne.

1660 Birth: Frans Anneessens, Belgian merchant, dean of artisans.

1660 Death: Klaas Geritsz Compaen, Dutch buccaneer, merchant, at 72.

1666 Birth: Antonio M. Valsalva, Italian anatomist.


1686 Death: Mathias Rauchmüller, German sculptor.

1689 The German Parliament declares war on France.


1705 Birth: Charles A. Vanloo, French painter.

1710 Birth: Louis XV, the Well-Beloved, in Versailles, King of France, 1715-74.


1726 Birth: Abraham Clark, farmer, lawyer, politician; will sign the Declaration of Independence. "Abraham Clark was born into the life of a farmer at what is now Elizabeth, New Jersey. His father saw an aptitude for mathematics & felt that he was too frail for the farm life & so young Abraham was tutored in mathematics and surveying. He continued his own study of the Law while working as a surveyor. He later practiced as an attorney & in this role is said to have been quite popular because of his habit of serving poor farmers in the community in cases dealing with title disputes. In succeeding years he served as the clerk of the Provincial Assembly, High Sheriff of Essex (now divided into Essex and Union) County. Elected to the Provincial Congress in 1775, he then represented New Jersey at the Second Continental Congress in 1776, where he signed the Declaration of Independence. He served in the congress through the Revolutionary War as a member of the committee of Public Safety. He retired & was unable to attend the Federal Constitutional Convention in 1787, however he is said to have been active in community politics until his death in 1794. Clark Township, New Jersey, is named in his honor."

1744 Death: John Hadley, inventor; sextant.

1748 Birth: Jeremy Bentham, in London, England, Utilitarian philosopher.

1763 Seven Years War: Austria, Prussia and Saxony end hostilities with the signing of the Peace of Hubertusburg. Silesia remains a possession of Prussia.

1764 St Louis is founded as a French trading post by Pierre Laclade Ligue.

1768 The first mustard manufactured in America, is advertised in Philadelphia.

1797 Birth: Heinrich Engelhard Steinweg, better known as Henry Steinway, manufacturer, piano maker, in Wolfshagen, Germany. His interest in making instruments will be apparent at a young age, but in 1815 he will be drafted into army. After returning, he will make a zither, a stringed musical instrument played by plucking. In 1818 he will become the organist of a village church, and in 1820 he will become interested in making pianos. In February of 1825 he will wed Juliane Thiemer and give his first piano to her as a wedding gift. They will have seven children, Christian, Doretta, Charles, Henry, Wilhemina, William, and Albert. In 1839 Steinweg will receive the first prize at a fair in Brunswick, Germany, for his pianos. His business will fail soon after and in 1851 he will immigrate to America with his family. He will work at first in various piano factories in New York, then on 5 March 1853 he and his sons will start their own business. By 1860 the business will expand to a larger facility. In July of 1864 the Steinwegs will change their name legally to Steinway. In 1865 two of his sons will die, and on 7 February 1871 at 73, Steinway, the great and well-known maker of pianos, will also die, leaving the legacy of the Steinway piano for posterity. (Bradley)

1799 The first US printed ballots are authorized, for use in elections in the State of Pennsylvania. These ballots, which are still used in many smaller municipalities across the county, are called 'vest-pocket tickets', because, like those of today, the ballot ticket slides into a heavy-paper pocket which fits nicely in a vest pocket. (Bradley)

1800 Birth: Frederik W. Conrad, Dutch hydraulic engineer, railway pioneer.


1803 Birth: John Augustus Sutter, of California gold rush fame. "...in Kandern, Baden, a few miles from the Swiss border. As an apprentice to a firm of printers and booksellers, Sutter soon found the paper business was not for him. He met his future wife, Annette D'beld, while clerking in a draper's shop, and the two were married in Burgdorf on October 24 of 1826. A series of business failures propmted Sutter's decision to seek his fortune in America. At the age of thirty-one, he left his wife and four children, a step ahead of his creditors. After arriving in America Sutter headed west for Missouri where he worked as a merchant and innkeeper for several years. All the while dreaming of establishing his own agricultural empire somewhere out west. In April of 1838 he joined a trapping party on their way to the Pacific Coast. The traders reached Fort Vancouver, the Pacific headquarters of the Hudson's Bay Company, in October. Unable to leave for California immediately, Sutter sailed on the Hudsonís Bay ship Columbia for the Sandwich Islands, where he landed at Honolulu on December 9 of 1838. From there he sailed to the Russian colony at Sitka, Alaska, and thence to Yerba Buena, where he arrived on July 1 of 1839. He had finally reached California. Sutter met with Governor Alvarado at Monterey to discuss establishing himself in the country..."

1804 New Jersey becomes the last northern state to abolish slavery.

1809 Birth: Cyrus Hall McCormick, inventor, manufacturer; will patent the Mechanical Reaper.

1812 Birth: Charles Lewis Tiffany, in Killingly, Connecticut, jewelry designer.


1817 Birth: Charles F. Daubigny, French restaurateur, painter.

1818 Death: Charles XIII, King of Sweden, 1809-18, Norway, 1814-18.

1820 Birth: Susan Brownell Anthony, in Adams, Massachusetts, women's suffragette, political activist.


1820 Death: William Ellery, US attorney, revolutionary, jurist; signed the Declaration of Independence. "William Ellery was born at Newport, Rhode Island, in December of 1727. Under the tutelage of his Prominent father, Benjamin Ellery, he attended Harvard College and graduated at the age of fifteen. He searched for the right career for many years, worked as merchant, then a collector of customs, and later as the Clerk of the Rhode Island General Assembly. He began to practice law in 1770 at the age of forty-three, that he seemed to find his calling. He was active in the Rhode Island Sons of Liberty, and was sent to the Continental Congress in 1776 to replace Samuel Ward, who had died. He was immediately appointed to the Marine committee and later participated in several others including the committee for foreign relations. Meanwhile he held the office of judge of the Supreme Court of Rhode Island. In 1785 he became a strong and vocal advocate for the abolition of slavery. He was appointed First (customs) Collector of the port of Newport, under the provisions of the Federal Constitution, where he served until his death in February of 1820."

1826 Birth: George J. Stoney, Irish physicist; will introduce the term electron for the fundamental unit of electricity.

1827 Birth: Francis Pratt, inventor, toolmaker; will introduce interchangeable parts.

1829 Birth: Silas Weir Mitchell, US physician, author; Roland Blake.

1831 Death: Henry Maudslay, inventor; metal lathe.

1834 Birth: Sir William Preece, English electrical engineer, wireless pioneer.


1845 Birth: Elihu Root, US Secretary of State, 1905-09, brilliant and influential statesman, Nobel Peace Prize 1912. "Elihu Root was born in Clinton, New York and in 1864 graduated from Hamilton College, where his father was a professor of mathematics. Following a year of teaching, Root enrolled in the law school at New York University. He received his degree and was admitted to the New York bar in 1867. He established a practice in New York City and concentrated on corporate law. His advocacy of the interests of various railroads and financial institutions made him a wealthy man by the age of 30. During these early years, Root did not run for public office, but became active in local Republican politics. In 1873, he defended "Boss" Tweed in a celebrated trial, an action that haunted him for years.In 1883, Root was appointed U.S. District Attorney for the Southern District of New York, a position that allowed him to become acquainted with Theodore Roosevelt. Root resumed his private practice in 1885.In 1899, William McKinley demonstrated great wisdom by selecting Root, a respected lawyer, to be his secretary of war. Continuing to serve under Roosevelt, Root sponsored a thorough revamping of the post-Spanish-American War military. He created a general staff, reorganized the army, expanded West Point, founded the Army War College and strengthened controls over the National Guard. Root also was the driving force behind the Platt Amendment and the Foraker Act, and served on the Alaskan Boundary Tribunal.Root retired briefly in 1904, but answered the call to become Roosevelt's secretary of state the following year. His accomplishments included bringing many State Department employees under civil service protection, improving U.S. ties to Latin American governments in the wake of the events in Panama and concluding the Root-Takahira Agreement with Japan. He also helped to settle a fisheries dispute with Britain in the North Atlantic and negotiated a variety of arbitration treaties.In 1909, Root began a single term as a U.S. senator from New York. During this time, he supported William Howard Taft for the nomination in 1912, served as a member of the Hague Tribunal and was awarded the Nobel Peace Prize for his many efforts on behalf of international understanding. Root declined reelection to the Senate in 1914.Root remained extremely active as an elder statesman. He was critical of Woodrow Wilson's [neutrality] policies, but later supported the president during American participation in World War I. In 1917, he headed a diplomatic mission to Russia and later worked on behalf of the League of Nations and the World Court. Root was a delegate to the Washington Naval Conference in 1921-22.In his final years, Root worked with Andrew Carnegie on a variety of international peace projects.While not well known to the casual student, Elihu Root was one of America's most distinguished public servants. He was dedicated to advancing the use of arbitration as a means of enhancing peace prospects worldwide. He was not a starry-eyed idealist, but instead brought his talents as a tough-minded attorney to his task."

1849 Death: Pierre F. Verhulst, Belgian mathematician; logistic curve.

1851 Black abolitionists invade a Boston courtroom to rescue a fugitive slave.


1858 Birth: William Pickering, in Boston, astronomer. "He taught at the Massachusetts Institute of Technology (1880–87) and at Harvard Observatory. Between 1878 and 1901 he led five solar eclipse expeditions and established several observatories and astronomical stations. Pickering discovered (1899) the ninth satellite of Saturn, called Phoebe (above), and also announced (1905) the finding of a tenth satellite, which was not confirmed until 1967. In 1919 he predicted the existence and the location of a ninth planet, discovered later and named Pluto. His observations of the moon, including the study of lunar craters, is of lasting importance. He also accomplished important work in photographing the planets and measuring their brightness. His later researches were devoted to Mars. In addition to a number of papers in astronomical journals, his publications include The Moon (1903), Lunar and Hawaiian Physical Features Compared (1906), and Mars (1921)."

1860 Wheaton College is chartered in Illinois under Methodist sponsorship. The following year the school will pass into Congregational control, but today Wheaton is non-denominational.

1861 Birth: Alfred North Whitehead, English mathematician, philosopher; Adventures of Ideas.

1861 Birth: Halford John Mackinder, in Gainsborough, Lincolnshire, geographer.

1862 US Civil War: Union General Ulysses S. Grant launches a major assault on Fort Donelson, Tennessee.


1864 Death: William Dyce, painter.


1866 Birth: Bannister Fletcher, in London, architect, architectural historian.

1874 Birth: Sir Ernest Henry Shackleton, in Kilkee, Ireland, South Pole explorer.

1879 President Rutherford B. Hayes signs a bill allowing female attorneys to argue cases before the US Supreme Court.

1884 Birth: Albert C. Gilbert, inventor, manufacturer; Erector set.

1886 Birth: Sax Rohmer, in England, author; Dr Fu Manchu

1887 Birth: H. M. Bateman, in Sutton Forest, New South Wales, Australian cartoonist.


1890 Birth: Robert Ley, Chemist and Nazi party member from 1924; 1932 NSDAP Reich organization director; will found the German Labor Front in 1933 and with Hitler's permission smash Germany's free labor unions. Charged with organizing slave labor by Allies, he will commit suicide before his trial at Nuremberg can begin.

1892 Birth: James Forrestal, US banker, minister of Navy, politician, first Secretary of Defense.


1893 Birth: Harm H. Kamerlingh Onnes, painter, etcher, ceramist.

1894 Birth: Oswaldo Aranha, in Brazil, lawyer, statesman; 1st President of the UN.


1898 Spanish-American War: The battleship Maine blows up in Havana Harbor. "...It is not true that battleships are in the habit of blowing themselves up. When all the environing facts were taken into consideration, it was just about as probable that the Maine had been blown up by spontaneous combustion or by some accident in which no hostile motive was concerned, as that the reported assassination of President Barrios of Guatemala, a few days previously, had really been a suicide. . . . It has been known perfectly well that Spanish hatred might at any time manifest itself by attempts upon the life of the American representative at Havana, Consul General Fitzhugh Lee. This danger was felt especially at the time of the Havana riots in January, and it seems to have had something to do with the sending of the Maine to Havana Harbor. The Spaniards themselves, however, looked upon the sending of the Maine as a further aggravation of the long series of their just grievances against the United States..."

1900 Boer War: General French effects the relief of Kimberley.

1901 The first British parliament of the 20th century opens with a new member for Oldham: Winston Churchill.

1902 The U-Bahn, Berlin's underground railway, carries its first passengers.


1904 Birth: Mary Adshead, muralist, painter.

1905 Death: Lewis Wallace, US diplomat, lawyer, writer; Ben Hur.

1906 The British Labour Party is organized.

1911 Birth: Leonard Woodcock, labor leader; UAW.

1912 Yuan Shik-K'ai is elected the first President of the Republic of China.

1912 Birth: George Mikes, in Hungary, British writer; How to Be an Alien.


1913 Birth: Willy Vandersteen, Belgian cartoonist; Suske & Wiske.

1918 WW1: A US army troop ship is torpedoed and sunk by Germany, off Ireland.

1918 Estonia, Latvia and Lithuania adopt the Gregorian calendar.

1919 The American Legion is organized in Paris.

1919 1700 Jews are killed in a pogrom at Proskurov in the western Ukraine. (Atlas)

1920 Birth: Piet van Aken, Flemish writer; Devil Sails to US.

1922 Death: Clara Wichmann, German-Dutch anarchist, feminist, at 36.

1922 Birth: Herman Kahn, in New Jersey, writer; Thinking About the Unthinkable.

1922 The Permanent Court of International Justice, sitting at The Hague in the Netherlands, holds its first session.

1924 Volkishness: Cardinal Faulhaber tells to a meeting of students and academicians at the Lowenbrau Beer Cellar in Munich that Hitler knows better than his underlings that the resurrection of the German nation requires the support of Christianity. This theme of the good and well-intentioned Fuehrer and his evil advisors continues periodically throughout Hitler's career.

1925 The London Zoo announces that it will install lights to cheer up fogged-in animals.

1928 Death: Herbert Henry Asquith, prime minister of Great-Britain 1908-16, at 75.

1929 Birth: James Schlesinger, US Secretary of Defense, 1973-75.

1929 The Oxford English Dictionary is completed, after 70 years' work costing 300,000 pounds.


1933 Church and Reich: Hitler gives a speech in Stuttgart. "And now Staatspräsident Bolz says that Christianity and the Catholic faith are threatened by us. And to that charge I can answer: In the first place it is Christians and not international atheists who now stand at the head of Germany. I do not merely talk of Christianity, no, I also profess that I will never ally myself with the parties which destroy Christianity. If many wish today to take threatened Christianity under their protection, where, I would ask, was Christianity for them in these fourteen years when they went arm in arm with atheism? No, never and at no time was greater internal damage done to Christianity than in these fourteen years when a party, theoretically Christian, sat with those who denied God..."


1933 President-elect Franklin Roosevelt escapes an assassination attempt in Miami, when shots fired by an assailant, Giuseppe Zangara, miss the president. However, Chicago Mayor Anton J. Cermak, who is probably the main target of the hit, is killed. Zangara Quote: "I don't like no peoples."

1933 Karl Radek praises the invincible force of the German communist party.

1933 The social-democratic newspaper Vorwärts is banned again in Berlin.

1934 Birth: Niklaus Wirth, in Switzerland, computer programmer, author, inventor; PASCAL.

1934 The US Congress passes the Civil Works Emergency Relief Act, allotting new funds for the Federal Emergency Relief Administration.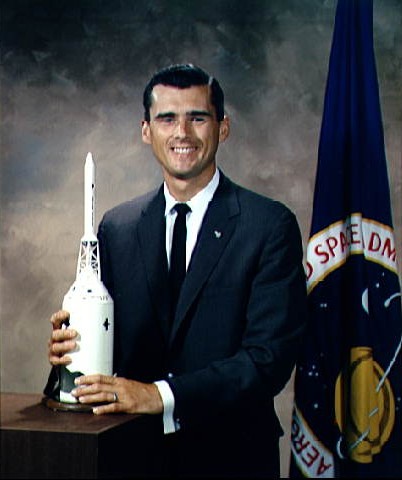 1935 Birth: Roger B. Chaffee, in Grand Rapids, Michigan, Lieutenant Commander USN, astronaut.

1935 Birth: Susan Brownmiller, in Brooklyn, New York, feminist, political activist, author; Against Our Wills.

1935 Germany publishes a decree creating the Reichsstelle fuer Raumordnung (Agency for Space Arrangement).


1936 Hitler speaks in Berlin: "Either the automobile is an expensive luxury item for a few people, and hence in the long run not very important for the economy as a whole, or it is destined to have the enormous impact on the economy which by its very nature it can have. Then, however, it must be transformed from a luxury item for the few to something that everyone uses. And I fear that even today the German automobile industry has not realized that the overall development of German automobile production cannot really succeed, unless prices match the income level of the purchasers it targets..."

1939 Birth: Jo Clayton, US sci-fi author; Irsud, Maeve.

1939 WW2: Count Pal Teleki takes office as Hungary's prime minister.


1940 WW2: Germany announces that all armed British merchant ships will be treated as warships.

1941 Holocaust: More than 5,000 Jews are deported from Vienna to forced labor camps on the Bug River and ghettos in eastern Poland. (Atlas)

1942 WW2: A German U-boat fires shells at the Antillian oil refinery.

1942 WW2: Japanese troops march into Palembang, South Sumatra.

1942 WW2: British forces in Singapore surrender to Japanese General Tomoyuki Yamashita. Churchill describes the fall of Singapore to Japan as 'a heavy and far-reaching military defeat'.

1943 WW2: The German Afrika Corps breaks the American Army's lines at the Fanid-Sened Sector in Tunisia, North Africa.


1944 WW2: 891 British bombers attack Berlin.

1944 WW2: American bombers attack the Abbey of Monte Cassino in an effort to neutralize it as a German observation post in central Italy.

1946 The Royal Canadian mounted police arrest 22 Soviet spies.

1946 The Bank of England is nationalized.

1947 Atlanta Putsch: Homer L. Loomis is sentenced to serve one year in public works camp for incitement to riot. The revolt which the Columbians had attempted to organize was crushed and the so-called Atlanta Putsch comes to an end. (Bradley)

1948 Mao Zedong's army occupies Yenan.

1950 Stalin and Mao Zedong sign a mutual defense treaty in Moscow.


1954 Birth: Matt Groening, in Portland, Oregon, cartoonist; Life in Hell, Futurama, The Simpsons.

1954 The first bevatron goes on-line at the US Department of Energy's Lawrence Berkeley National Laboratory in California.

1955 The Brits announce the intention to build 12 nuclear power stations in the next decade, spending around £300 million ($900 million) in the process.

1957 Andrei A. Gromyko replaces Dmitri T. Shepilov as the Soviet Foreign Minister.

1959 Death: Sir Owen W. Richardson, English physicist, winner of the Nobel Prize for Physics in 1928 for his work on electron emission by hot metals, the basic principle used in vacuum tubes.

1967 Death: James Frank Duryea, at 97, inventor. With his brother, Charles, invented first gasoline auto built and operated in the US.

1967 The French Diadème 1-D satellite is launched into Earth orbit.

1967 The Nam: Thirteen US helicopters are shot down in one day.

1967 Death: William C. Bullitt, first US ambassador in USSR, at 76.

1970 Sandblasting, a method of cutting hard substances by the erosive action of a jet of driven sand, invented by B. C. Tilgham, is first demonstrated this day in Philadelphia, Pennsylvania. (Bradley)

1970 Nationalists disrupt a UN session on the Congo.

1971 Britain officially adopts the decimal currency system and the 1,200-year-old £/s/d coinage system is replaced with 100 pence to the pound. (Bradley)

1972 Death: Edgar P. Snow, US journalist, author; Battle for Asia.


1973 The USSR launches Prognoz 3 to study the sun.

1973 The State of Ohio erects metric distance signs along Interstate 71, expecting the rest of the US to follow: They remain the only kilometer signs in the US.

1974 US gas stations threaten to close because of federal fuel policies.

1979 Death: Mehdi Rahimi, General, military Governor of Tehran, executed.

1982 Television actor and Screen Actors Guild president Ed Asner, along with other actors, holds a Washington press conference to announce a $25,000 contribution for leftist rebels in El Salvador to provide medical aid to the people, who Asner asserts are being ignored by the military government. Charlton Heston, former SAG president, openly criticizes Asner for failing to distinguish that he is acting as an individual in the conference, not as the elected head of the 50,000-member actors' union. Asner later admits to his mistake. (Bradley)

1984 Death: Leamon Hunt, US director-General in Sinai, killed by communists.

1984 Iran-Iraq War: 500,000 Iranian soldiers move into Iraq.

1985 Pope John Paul II meets with leaders of the American Jewish Committee, and issues a statement condemning anti-Semitism as 'incompatible with Christ's teaching.'

1987 ABC-TV begins broadcasting the Amerika mini-series, a controversial mini-series about a Soviet takeover of the United States that is criticized by some as potentially damaging to superpower relations. (Bradley)

1988 President Kurt Waldheim of Austria vows in a televised address to his nation not to 'retreat in the face of slanders' concerning his service for the German Army during WW2.

1988 Death: Neil R. Jones, science fiction writer; Twin Worlds.

1988 Death: Richard P. Feynman, physicist, author; Nobel 1965, Physical Law.

1989 Israel attacks the border strip of Taba near Egypt.

1989 The Soviet Union announces that it has withdrawn the remainder of its troops from Afghanistan, ending nine years of military intervention.

1990 Great Britain and Argentina agree to restore full diplomatic relations, severed in the 1982 war over the Falkland Islands.

1990 President George H Bush and the leaders of Colombia, Bolivia and Peru meet in Cartagena, Colombia, for a drug-fighting summit.

1991 Desert Storm: Iraq proposes a conditional withdrawal from Kuwait, an offer dismissed by President Bush as a cruel hoax.

1993 President Bill Clinton issues an economic 'call to arms', asking Americans in a televised Oval Office address to accept a painful package of tax increases and spending cuts to rebuild the economy.

1993 The Slovak parliament elects economist Michal Kovac as a newly independent Slovakia's first president.

1994 North Korea ends a yearlong standoff with the International Atomic Energy Agency, after it allows the agency's inspectors to check seven declared nuclear plants.

1995 The population of the People's Republic of China hits 1.2 billion.

1996 Russian President Boris N. Yeltsin announces he will run for reelection.

1996 The British government declares that a three-year inquiry into arms sales to Iraq before the Gulf War has cleared ministers of conspiracy and has revealed no official cover-up.

2001


2002


2003


2004


2005


2005


2005


2005


2005


2005


2005


2005


2005


2005


2005









Visit:
Visit:

Click Here to email the History: One Day At a Time webmaster.