February 16





0600 Pope Gregory the Great decrees that God Bless You is the correct response to a sneeze. S'not a joke. (Bradley)

1568 The death sentence is passed on an entire country when Holland is condemned by the Spanish Inquisition. (Bradley)


1620 Birth: Frederick William, founder of Brandenburg-Prussia.

1760 Cherokee Indians held hostage at Fort St. George are killed in revenge for Indian attacks on frontier settlements. (Bradley)


1804 Barbary Wars: Lieutenant Stephen Decatur attacks the Tripoli pirates who burned the USS Philadelphia. "...The first commercial war of the United States arose from the depredations of Moorish pirates upon American merchantmen. For many years past the Barbary Powers of Northern Africa had made the Mediterranean unsafe for commerce, and the weaker mercantile nations of Europe, after some unsuccessful attempts to suppress these outrages, had consented to pay an annual tribute for the security of their commerce. The United States for some time did the same, but a bolder course was soon adopted, and war declared against Tripoli, the most annoying of these piratical powers. This was continued from 1801 to 1804..."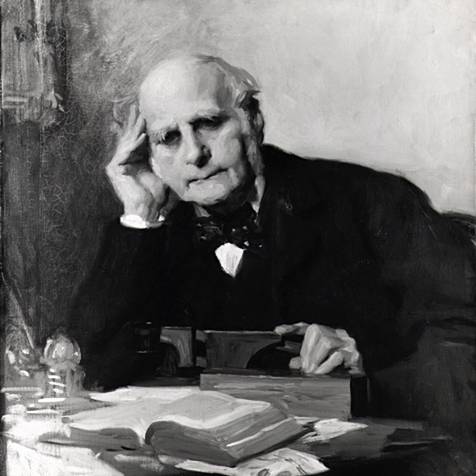 1822 Birth: Francis Galton, English scientist; founder of Eugenics. "An explorer and anthropologist, Sir Francis Galton is known for his pioneering studies of human intelligence. He devoted the latter part of his life to eugenics, i.e. improving the physical and mental makeup of the human species by selected parenthood. Galton's parents, both from important Quaker families, might have served as excellent examples of his ideas on hereditary genius. His mother, Frances Anne Violetta Darwin, was the daughter of the physician Erasmus Darwin, the author of Zoonomia or the Laws of Organic Life, in which he set out his ideas of evolution. Charles Darwin was also a grandson of Erasmus Darwin. Galton's father, Samuel Tertius Galton, was a banker from a family which contained many rich bankers and gunsmiths. Francis was youngest of his parents seven children having three older brothers and three older sisters. Francis attended a number of small schools in the Birmingham area before entering..."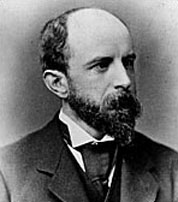 1838 Birth: Henry Adams, US historian, son and grandson of the presidents. "...an important American historian. His autobiography, The Education of Henry Adams (privately printed in 1907, published in 1918), won a Pulitzer Prize in 1919. In this book, Adams painted a vivid picture of the increasing sense of disconnectedness, terrifying diversity, and rapid change that many people began to experience in Western society during the 1800's. Adams's greatest contribution to American history was the nine-volume History of the United States (1889-1891). In it, he made extensive use of historical documents to establish sure facts with little personal comment. He thus helped found the "scientific method" of history-writing that developed in the late 1800's. Adams's Mont-Saint-Michel and Chartres (1913) established him as one of the best American writers of medieval history. Henry Brooks Adams was born on Feb. 16, 1838, in Boston, the son of American diplomat Charles Francis Adams. He was also the grandson of U.S. President John Quincy Adams and the great-grandson of President John Adams. Henry Adams graduated from Harvard University in 1858 and taught history there from 1870 to 1877. He edited the North American Review from 1870 to 1876. Adams also wrote two novels—Democracy (1880) and Esther (1884)."

1852 Birth: Charles Taze Russell, founder of the International Bible Students Association which will later become the Jehovah's Witnesses. (Bradley)


1862 US Civil War: Fort Donelson, Tennessee, falls to Grant's Federal forces. "After capturing Fort Henry on February 6, 1862, Brig. Gen. Ulysses S. Grant advanced cross-country to invest Fort Donelson. On February 16, 1862, after the failure of their all-out attack aimed at breaking through Grant's investment lines, the fort's 12,000-man garrison surrendered unconditionally. This was a major victory for Brig. Gen. Ulysses S. Grant and a catastrophe for the South. It ensured that Kentucky would stay in the Union and opened up Tennessee for a Northern advance along the Tennessee and Cumberland rivers. Grant received a promotion to major general for his victory and attained stature in the Western Theater, earning the nom de guerre "Unconditional Surrender."

1865 US Civil War: Columbia, South Carolina, surrenders to Federal troops.


1891 Birth: Hans Guenther, Social anthropologist and leading ideologist of Nazi racialism. His many books sold hundreds of thousands of copies in Germany and continued the work of earlier racial theorists such as Arthur de Gobineau and Houston Stewart Chamberlain. His Short Ethnology of the German People will sell more than 270,000 copies between 1929 and 1943 and establish new criteria for defining the racial Rassengemisch (racial mixture) in which the "physical and spiritual hereditary endowments of non-European peoples are predominant." Guenther will depict the 'Nordic race' as the great creative force in history whose threatened mongrelization will endanger the future civilization unless its ranks are eugenically purged of all disintegrating influences. Foremost of these are supposed to be the "non-European Jews, a mixture of Asiatic and Oriental stock, responsible for such decomposing ideas as liberalism, democracy and socialism." These pseudoscientific race theories will be used by the Nazis to justify the Nuremberg Laws and other legislation aimed at "strengthening" the German race. (Wistrich II)

1904 Birth: George Kennan, US diplomat and historian.


1916 Zionism: Under the leadership of Henrietta Szold, aged 52, the Hadassah Study Circle at New York's Temple Emanuel reconstitutes itself. Szold afterward makes this sisterhood of US Jewish women a nationwide Zionist organization. Szold herself will head the group until 1926. (Bradley)

1933 New York Times: "Opening the election campaign in South Germany tonight, Chancellor Hitler stated unequivocally that the forthcoming election would be the last one in Germany for four years." Note: Hitler will keep this promise times three.

1933 Czechoslovakia, Romania and Yugoslavia reorganize the "Little Entente."

1934 A British-Soviet trade agreement is signed.

1934 Thousands of Socialists battle Communists at a rally in New York's Madison Square Garden.

1936 The "Popular Front" of moderate Republicans and leftists in Spain drives the conservatives out of office in national elections.


1937 Feb 16-22 Hermann Goering visits Poland.


1937 Dupont patents a new thread invented by Wallace Carruthers, nylon, which will replace silk in a number of products and reduce costs.


1938 Chancellor Schuschnigg names Arthur Seyss-Inquart (above), a virulent Austrian Nazi, minister of the interior.

1938 Lithuania adopts a new constitution guaranteeing equal rights to all citizens regardless of race or creed. (Edelheit)


1940 WW2: The captain of the British destroyer HMS Cossack under the direct orders of Churchill violates Norwegian neutrality and boards the German supply ship Altamark. After a short fight in which several German sailors are killed, Captain Philip Vian finds 299 British sailors and merchant seaman in the ships's hold. They are prisoners of war being transported from the South Atlantic to Germany. Note: Norway will protest the British attack, but their complaints will be rebuffed. This incident along with reports of troop movements indicating a planned British invasion, seal Norway's fate, as well as that of Denmark. (Duffy)


1942 WW2: Tojo outlines Japan's war aims to the Diet, referring to 'new order of coexistence' in East Asia.

1944 Birth: Richard Ford, Pulitzer Prize-winning novelist; The Sportswriter, Independence Day.

1944 Diary of Leon Gladun: We set off from Port Said at 15:00 hours. We're crossing the Mediterranean in a convoy consisting of 12 ships and 6 patrol vessels. So far everything is fine even a bit boring--the rolling is tolerable, everyone's feeling all right and we generally have an appetite. But later the weather worsened and the rolling got a little stronger.

1945 Holocaust: One of the last decrees of the National Socialist regime states that: Anti-Jewish material should be destroyed, "so that it is not captured by the enemy." (Persecution)


1945 WW2: American paratroopers land on Corregidor, in a campaign to liberate the Philippines.

1946 Nuremberg War Crimes Trials: The decision is made to end the practice of allowing all the defendants to eat together on days the court is in session. From this date on, the defendants eat in groups of four--except for Goering who is left to eat alone in an attempt to reduce his influence over the rest of the defendants. (Maser II)

1951 Stalin contends that the UN is becoming a weapon of aggressive war.



1952 The FBI arrests 10 members of the Ku Klux Klan in North Carolina.

1957 A US flag flies over an outpost in Wilkes Land, Antarctica.


1959 Fidel Castro becomes President of Cuba after overthrowing the regime of Fulgencio Batista.

1965 Four persons are held in a plot to blow up the Statue of Liberty, Liberty Bell and the Washington Monument. (Bradley)

1966 The Nam: The World Council of Churches urges immediate peace in Vietnam.

1972 Total electricity blackouts lasting nine hours are imposed across Britain as the crisis caused by the miners' strike deepens. Twelve power stations are closed, the rest are working below capacity. Industry is on a three day week and households are heating only one room. Train drivers refuse to move oil trains past miners' strike picket lines.

1978 China and Japan sign a $20 billion trade pact the most important move since the 1972 resumption of diplomatic ties.

2001


2002


2003


2004


2005


2005


2005


2005


2005


2005


2005


2005









Visit:
Visit:

Click Here to email the History: One Day At a Time webmaster.