January 9


1788 Beside a long tidal river or, in American Indian-speak, Quinnehtukqut, is Connecticut, the state that enters the United States of America this day, becoming the fifth Member State. Hartford, the capital of Connecticut boasts having the oldest newspaper, Hartford Courant, which has been publishing since 1764.




1792 The Treaty of Jassy ends the Russo-Turkish War. The Russian frontier is extended and the Ottomans also gain territory.

1799 British Prime Minister, William Pitt the Younger, introduces income tax at two shillings (10p) in the pound to help raise funds for the Napolianic Wars.




1806 Death: Lord Horatio Nelson, the British naval hero credited with saving Britain from an invasion by France, is buried at St. Paul's Cathedral in London. Napoleon, who led France to preeminence on the European mainland, was consistently thwarted by Nelson and his Royal Navy at sea. On 21 October 1805, Nelson defeated a combined French and Spanish fleet at the Battle of Trafalgar, fought off the coast of Spain, and Napoleon Bonaparte was forced to abandon his invasion plans for England. Nelson, however, was mortally wounded at the height of the engagement while pacing the quarter-deck of the HMS Victory. He died that day, and his body was solemnly brought back to England. In London, a column was erected to his memory in the newly named Trafalgar Square. They packed his body in a cask of rum to preserve it during the long voyage back to England - hence the name Lord Nelson's Blood for rum.




1859 Birth: Carrie Chapman Catt, women's suffrage and peace movement leader.

1861 US Civil War: Mississippi secedes from the Union.

1894 The New England Telephone and Telegraph Company places the first battery-operated switchboard into operation in Lexington, Massachusetts.




1901 Birth: Chic Young, cartoonist; creator of the Blondie comic strip, introduced the Dagwood Sandwich to America).

1902 New York State introduces a bill to outlaw flirting in public.




1913 Birth: Richard Milhous Nixon; also known as 'Tricky Dick.' "Schoolchildren absorb at least one fact about Richard Milhous Nixon: He was the first and (so far) the only President of the United States to resign the office. Before the spectacular fall there was an equally spectacular rise. In a half-dozen years, he went from obscurity to a heartbeat from the presidency, winning a congressional race (1946), national prominence in the Alger Hiss spy case (1948), a Senate seat (1950), and the vice presidency (1952).




John F. Kennedy interrupted Nixon's assent in 1960, winning the presidency by the narrowest margin of the twentieth century. After losing a 1962 race for governor of California and holding his "last press conference," Nixon patiently laid the groundwork for a comeback. In 1964, he campaigned for Republican presidential candidate Barry Goldwater at a time when other prominent Republicans were keeping their distance from the leader of the budding conservative movement. The Republican Party lost in a landslide that year but Nixon won the gratitude of conservatives, the growing power within the party. The GOP's huge losses in 1964 were offset in 1966 when two years of the Vietnam War and urban riots led to huge Republican gains in congressional elections. In 1968, Nixon won a presidential election almost as narrow as the one he had lost in 1960. He was then reelected in 1972 with a larger percentage of the votes than any other Republican during the Cold War. Until the Watergate scandal led to his near impeachment by the House of Representatives and resignation in 1974, he was the dominant politician of the Cold War. As a Washington pundit once said, hers was not the Pepsi generation but the Nixon generation."




1917 WW1: German leaders decide to launch unrestricted U-boat warfare.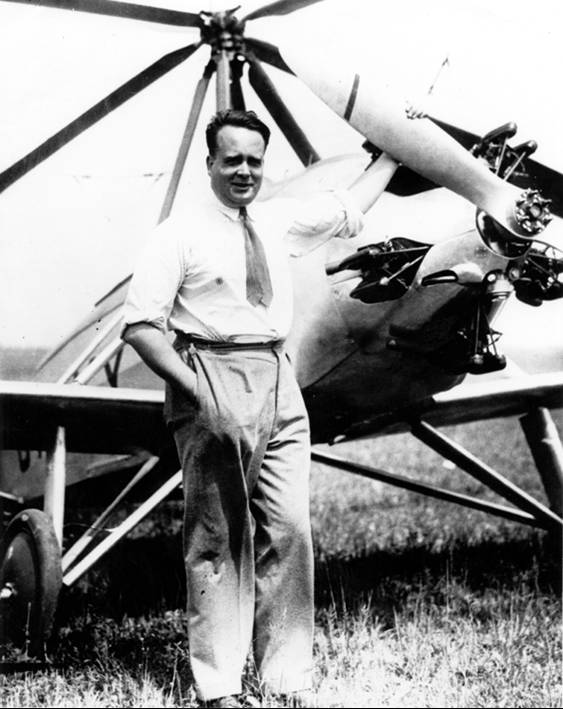 1923 Don Juan de la Cierva, Spanish flier and inventor, makes the first successful flight of an autogyro, forerunner of the helicopter.




1931 Montagu Collet Norman, Bank of England Governor and former Brown Brothers partner, whose grandfather had been boss of Brown Brothers during the Civil War, becomes known within the British aristocracy as one of Hitler's most avid supporters. Some historians suggest it was Montagu Norman who essentially managed the so-called "Hitler Project," an alleged Anglo-American plan to finance Hitler's rise to power as a foil against the Soviets.


Schleicher
1933 Weimar: Franz von Papen continues his intrigues during a meeting with Chancellor Schleicher. He gives Schleicher the impression that Hitler is prepared to accept a 'junior partnership' in a cabinet and the ministries of Defense and Interior for his cooperation. Later the same day, Papen meets with Hinndenburg and states that Hitler has lessened his demands and is willing to enter a government with other right-wing parties; with the assumption that Papen would be Chancellor. Hindenburg encourages him to keep the negotiations going.





1934 Holocaust: A student union in Budapest calls for a boycott of university classes until anti-Jewish legislation is passed.

1936 The United States Army adopts the semiautomatic rifle; it will remain standard issue until 1967.

1938 Max Warburg dedicates a new Jewish Community Center in Hamburg.

1939 Holocaust: The Reich Office of Racial Research exempts Karaites from antisemitic legislation.





1940 Holocaust: Hildebrandt, chief of the SS and Police in Danzig and West Prussia (and, from 1943 onwards, head of the RuSHA), reports to Himmler on the shootings of German and Polish mental patients which he has carried out: "The other two units of storm troopers at my disposal were employed as follows during October, November and December... For the elimination of about 4,400 incurable patients from Polish mental hospitals... For the elimination of about 2,000 incurable patients from the Konradstein mental hospital..."

1941 Holocaust: Industrialist Fritz Thyssen claims that Hitler is the illegitimate grandson of Baron Rothschild of Vienna. Hans-Jurgen Koehler collaborates this story in a top secret (and terribly inaccurate) OSS report written in 1943. Even though there is no evidence whatsoever for the idea, possible choices are: Salomon Mayer Rothschild (1774-1885, 62 in 1836) and Amschel Salomon Rothschild (1803-1874, 33 in 1836. Amschel Salomon lived in Frankfurt until 1850) (Langer)




1945 WW2: US forces land on Luzon during Operation Mike 1.

1951 The United Nations headquarters officially opens in New York City.

1957 Anthony Eden resigned as British prime minister just months after the Suez Canal crisis.

1962 Japan and the United States sign an agreement for Japan to pay $290 million in settlement of its debt for postwar US aid.

1963 Anti-US rioting breaks out in the Panama Canal Zone, resulting in the deaths of 21 Panamanians and three US soldiers.

1964 Twenty-Two Panamanian students die during riots that begin after US residents of the Panama Canal zone prevent them from hoisting their flag there.

1980 In Saudi Arabia, 63 Muslim fanatics are beheaded for their part in the siege of the Great Mosque in Mecca in November 1979.

1986 The Internal Revenue Service (IRS), for the first time, announces it will withhold income tax refunds coming to 750,000 government loan defaulters, most of them former students.

1986 Kodak gets out of the instant camera business after 10 years when a nasty court battle doesn't go their way. The court claims that Kodak copied Polaroid patents. Sixteen million camera owners are offered free stock, coupons or a replacement camera.

1995 House Speaker Newt Gingrich asks for the resignation of House historian Christina Jeffrey after it is revealed she'd once criticised a school program on the Holocaust for not including the 'Nazi point of view' or that of the Ku Klux Klan.




1996 A US federal appeals panel rules that a sexual harassment suit filed against President Clinton by an ex-state worker of Arkansas can proceed.

1996 Rebels in the Russian republic of Chechnya overraun the town of Kizlyar and take 2,000 hostages at a hospital and in nearby homes and threaten to kill them if their demands are not met.

1996 International donors pledge a total of $1.37 billion in aid to the new Palestinian Authority.

1999 French NATO forces kill Dragan Gagovic, a suspected war criminal who had been charged in the rape and torture of Muslim women during a Serb offensive in eastern Bosnia in 1992-1993, while trying to arrest him.




2001 Linda Chavez, President-elect Bush's nominee for secretary of labor, withdraws from consideration after it is revealed that she'd sheltered an illegal alien from Guatemala.

2002


2002


2004


2005


2005


2005


2005









Visit:
Visit:

Click Here to email the History: One Day At a Time webmaster.