January 11





1569 The draw for prizes in Britain's first National lottery begin at St. Paul's Cathedral in London under a royal proclamation issued by Queen Elizabeth I in 1567; the proceeds will be used to repair fortifications, harbours and other public works. 40,000 lots at 10 shillings each are available at St Paul's Cathedral.


1757 Birth: Founding Father and first Secretary of the US Treasury, the brilliant Alexander Hamilton, in the West Indies.




1770 The first shipment of rhubarb is sent to the United States from London by Benjamin Franklin, to his friend John Bartram (above) in Philadelphia. "Rhubarb is native to central Asia, and awareness of its medicinal qualities as a physic goes back five thousand years in China, and it was in common use among Arabs, Greeks and Romans in ancient times. It was no surprise to Marco Polo to find it on his travel to China in 1271...European pharmacists encouraged attempts to grow it locally as had been done with other new products such as potatoes and tobacco. Roots and seeds of the rhubarb plant were brought to Western Europe in the seventeenth century, and in France it was discovered that the stalks were edible and could produce a tasty sauce. British cooks did not take to it until later, but British scientists continued to try to produce a product as good as the Russians were selling. So when Benjamin Franklin sent a case of rhubarb root from London to his friend John Bartram in 1770, rhubarb was introduced into North America as a medicine, not as a food product. But the British persisted in their experiments with rhubarb, and in the process produced varieties with acceptable taste..."




1787 Titania and Oberon (above), moons of Uranus, are discovered by William Herschel.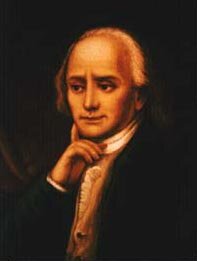 1797 Death: Francis 'Lightfoot' Lee, American revolutionary leader who signed the Declaration of Independence and fought under Washington in the Revolutionary War, dies at age 62. His light infantry was one of the few true elite corps under Washingtons command. Frank to his friends, he was the best of the large litter of talented and eccentric Virginia Lee's.

1813 The first pineapples are planted in Hawaii.

1814 Joachim Murat, King of Naples, ends his association with Napoleon and enters into an alliance with the Austrians.

1815 Birth: Sir John Alexander MacDonald, 1st Prime Minister of Canada.

1839 Birth: Eugenio De Hostos, Puerto Rican patriot, scholar, author of more than fifty books.


1843 Death: Francis Scott Key, author of the words that became 'The Star-Spangled Banner.'




1861 US Civil War: Alabama quits the Union and joins the Confederacy.

1866 The steamship London sinks in a storm off Land's End, England, killing more than 220 people.

1878 For the first time, milk is delivered in glass bottles by one Alexander Campbell, in New York. Up to that time, milk had been ladled out of a container by the milkman into the customer's own container.




1885 Birth: Alice Paul, American women's rights activist; will found the National Women's Party in 1913.

1904 The Herero people of South West Africa, now Namibia, begin an uprising against their German colonial masters.




1906 Birth: Albert Hofmann, Swiss chemist; will discover LSD.

1913 The first sedan-type car is unveiled at the National Automobile Show by the Hudson Motor Company in New York City.




1914 Volkishness: A Germanenorden initiation ceremony held in the Berlin Province features racial tests by Berlin phrenologist Robert Burger-Villingren, inventor of the "plastometer," a device used for determining the relative "Aryan purity" of a subject by measurement of the skull. (Roots)




1916 WW1: General Yudenich, one of the most capable Russian commanders, advances from Kars toward Erzerum in the Caucasus.




1917 WW1: An appeal is launched for subscriptions to the new War Loan to help pay the cost of the war, which is running at £5.7m a day.




1923 Weimar: French and Belgian troops, including some black units from the French colonies, occupy the Ruhr.

1923 Weimar: Hitler, on the evening of the day of the occupation of the Ruhr, speaks at the Circus Crone on the subject, 'Down With The November Criminals.' He declares, "The German rebirth is only possible when the criminals are faced with their responsibility and delivered to their just fate." In other words, the enemy is not the Belgian and French troops occupying German soil, but the enemy within; therefore, Hitler is NOT in favor of resistance to the occupation. Hitler, much to the consternation of most of his followers, will take this line through most of the ensuing crises. It will ultimately prove a stroke of political brilliance.

1928 Death: Thomas Hardy, English poet and novelist, in his native Dorset at the age of 87, at Max Gate, his house on the outskirts of Dorchester.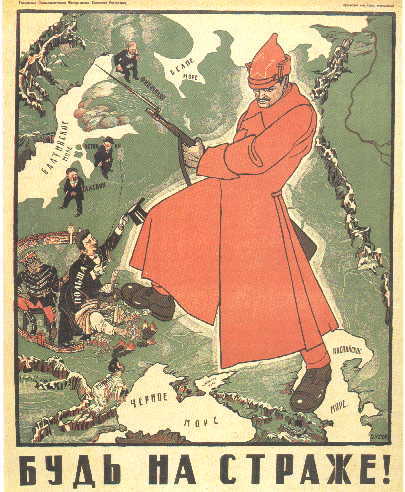 1928 Joseph Stalin exiles Trotsky to Alma-Ata (now Almaty, Kazakhstan) where Trotsky will stay for a year before being banished entirely from the Soviet Union.

1933 Church and Reich: In Hamburg, Germany, the Altona Confession is issued by area pastors, offering Scriptural guidelines for the Christian life, in light of the confusing political situation and the developing Nazi influence on the State Church.

1934 Church and Reich: The homes of dissident German clergymen are raided by the Gestapo.




1935 In the first flight of its kind, American aviator Amelia Earhart departs Wheeler Field in Honolulu, Hawaii, on a solo flight to North America. Hawaiian commercial interests had offered a $10,000 award to whoever accomplishes the flight first. The next day, after traveling 2,400 miles in 18 hours, she will safely land at Oakland Airport in Oakland, California.

1936 Holocaust: An attempt is made on the life of Romanian Chief Rabbi Jacob Isaac Niemirower.

1939 Holocaust: The Danzig Senate orders 1,000 of the 4,000 Jews still in Danzig to leave by the end of the month.




1942 WW2: Kuala Lumpur falls to the Japanese.

1943 WW2: The United States and Britain sign treaties with China, renouncing their extra-territorial rights.

1945 WW2: Units of the US Third Army join up with the British XXX Corps near St. Hubert further reducing the German salient in the Ardennes.

1946 Albania becomes a people's republic after King Zog is overthrown.

1964 The US Surgeon General Luther Terry releases a report that says that smoking cigarettes is a definite health hazard.

1970 Biafran rebel leader General Ojukwu flys into exile after Nigerian troops captur the capital, Owerri.


1988 Death: Gregory Pappy Boyington, USMC aviator and commanding officer of the WW2 Black Sheep Squadron, recipient of the Congressional Medal of Honor. Boyington quote: "Show me a hero, and I'll show you a bum."

1990 Some 200,000 people demand a return of Lithuania's independence, ended by the Red Army in 1940, after visiting Soviet leader Mikhail Gorbachev warns that separatism could lead to tragedy.

1991 Soviet troops storm strategic buildings in the Lithuanian capital, Vilnius, to block a bid for independence.

1992 Algeria's President Chadli announces his resignation amid a political crisis following gains by the Islamic Salvation Front in the first round of general elections.

1995 A 9-year-old girl escapes from a plane crash when she is thrown clear of a jet as it plunges into a lake before it is due to land in the Colombian Caribbean resort of Cartagena. All 51 other passengers die.

1996 Parliament elects Ryutaro Hashimoto as Japan's new prime minister.

2001


2003


2004


2005


2005


2005


2005


2005


2005


2005


2005


2005









Visit:
Visit:

Click Here to email the History: One Day At a Time webmaster.