January 25





1327 Edward III accedes to the English throne after Edward II is forcibly removed.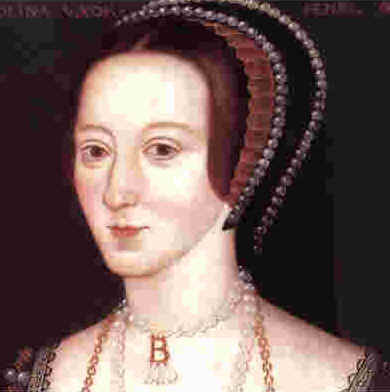 1533 Henry VIII and Ann Boleyn (wife number two of six) are married secretly by the Bishop of Lichfield at Whitehall.


1579 The Dutch Republic is founded with the signing of the Union of Utrecht. Holland, Zeeland, Utrecht, Gelderland, Friesland, Groningen and Overyssel sign the Union to defend their rights against Spain.


1627 Birth: Robert Boyle, Irish physicist and chemist.

1759 Birth: Robert Burns, Scottish poet.

1831 In Poland, the Diet declares independence, removing Tsar Nicholas from the throne.

1858 Mendelssohn's Wedding March is presented for the first time, as Victoria, the Princess Royal, weds Frederick, the Crown Prince of Prussia.


1860 Birth: Charles Curtis, 31st US Vice President under Herbert Hoover 1929-1933. "...attended the common schools; studied law; admitted to the bar in 1881 and commenced practice in Topeka; prosecuting attorney of Shawnee County 1885-1889; elected as a Republican to the Fifty-third and to the six succeeding Congresses and served from March 4, 1893, until January 28, 1907, when he resigned, having been elected Senator; chairman, Committee on Expenditures in the Department of the Interior (Fifty-fourth through Fifty-seventh Congresses); had been reelected to the Sixtieth Congress, but on January 23, 1907, was elected to the United States Senate as a Republican to fill the vacancy in the term ending March 3, 1907, caused by the resignation of Joseph R. Burton, and on the same day was elected for the full Senate term commencing March 4, 1907, and served from January 29, 1907, to March 3, 1913; unsuccessful candidate for reelection in 1912; served as President pro tempore of the Senate during the Sixty-second Congress; chairman, Committee on Indian Depredations (1905-11), Committee on Coast Defenses (1911-13), Republican Conference (1924-1929); again elected to the United States Senate for the term commencing March 4, 1915; reelected in 1920 and 1926 and served from March 4, 1915, until his resignation on March 3, 1929, having been elected Vice President of the United States; Republican whip 1915-1924; majority leader 1925-1929; elected Vice President of the United States on the Republican ticket headed by Herbert Hoover in 1928, was inaugurated on March 4, 1929, and served until March 3, 1933; unsuccessful candidate for reelection in 1932 for Vice President; resumed the practice of law in Washington, D.C., where he died on February 8, 1936; interment in Topeka Cemetery, Topeka, Kansas."

1874 Birth: W. (William) Somerset Maugham, English writer and author.

1902 Boer War: The Dutch Government offers to mediate.

1915 Alexander Graham Bell in New York speaks to his assistant in San Francisco, inaugurating the first transcontinental-US telephone service.


1918 Volkishness: Sebottendorff publishes the first issue of Runen in association with the Germanenorden. He also assumes financial responsibility for the Allegemeine Ordens-Nachrichten newsletter, for members only. (BHK; Roots)


1918 WW1: To help deal with the shortage of meat caused by the war, the British government orders restaurants to have two meatless days per week.

1919 The Versailles conference unanimously adopts a resolution to establish the League of Nations. After a committee is appointed to draft the League's Covenant, peace terms are hammered out by the Supreme Council, consisting of the heads of government and foreign ministers of the five principal Allied powers: the U.S., Britain, France, Italy, and Japan.


1919 Holocaust: Typescript copies of The Protocols of the Elders of Zion are distributed by anti-Bolshevik White Russians at the Versailles Peace Conference. They are also given to members of the U.S. Cabinet, judiciary, and intelligence agencies of the army and navy. (Segel/Levy)

1920 Holocaust: Gottfried zur Beek (Ludwig Müller von Hausen) publishes The Protocols of the Elders of Zion in German, the first documented non-Russian version. It is dated 1919, but is actually published in mid January. Thirty-three versions will be published in German by 1933. (Segel/Levy)

1920 Weimar: Germany tells the Allies that it is in no position to extradite those 800+ German citizens wanted for War Crimes.

1934 Albert Einstein visits with President Roosevelt at the White House.

1936 The Catholic Agency of Poland officially condemns antisemitic acts. (Edelheit)

1938 The Gestapo is given the power to place prisoners in "protective custody" at its own discretion.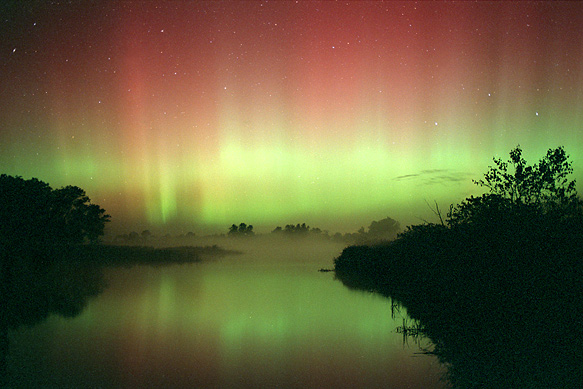 1938 Due to intense sunspot activity, the Northern Lights (Aurora Borealis) are seen as far south as Western Europe.


1942 WW2: Thailand declares war on Britain and the United States.

1945 WW2: German forces in East Prussia are cut off and begin evacuations by sea using the cruisers Emden and Hipper, as well as a large number passenger ships and almost the entire remaining surface fleet. Many fall victim to RAF dropped mines and submarines of the Soviet Baltic fleet.


1947 Death: Al Capone. "Quite a lot has been written and said about Al Capone in newspaper and magazine articles, books, and movies that is completely false. One of the most common fictions is that like many gangsters of that era, he was born in Italy. Absolutely not true. This amazing crime czar was strictly domestic -- taking the feudal Italian criminal society and fashioning it into a modern American criminal enterprise. Certainly many Italian immigrants, like immigrants of all nationalities, frequently came to the New World with very few assets. Many of them were peasants escaping the lack of opportunity in rural Italy. When they came to the large American port cities they often ended up as laborers because of the inability to speak and write English and lack of professional skills. This was not the case with Al Capone's family ..."

1950 US State Department official Alger Hiss is found guilty of perjury after he concealed his membership in the Communist Party.

1955 The Supreme Soviet officially ends the state of war with Germany.

1961 John F. Kennedy presents the first live presidential news conference from Washington, DC. Kennedy's quick wit make him 'an immediate sensation', according to reporters gathered at the scene.

1964 The Echo C spacecraft is launched, the first joint US-Soviet project.

1969 The Nam: The latest phase of Vietnam peace talks opens in Paris, the Allies pushing for the restoration of the de-militarized zone and the Communists for total withdrawal of American troops.

1971 Army officers depose Milton Obote, as Idi Amin becomes president of Uganda.


1972 Death: Erhard Milch, General Field Marshal, Armaments Chief of the Luftwaffe, and Goering's senior deputy who was half-Jewish (Mischlinge). After serving in an air force fighter group in WWI, Milch joined the Freikorps in 1919, and in 1920 commanded a Police Air Squadron in East Prussia. In 1926 joined Lufthansa and became a member of its Board of Directors and for the next seven years played a major role in the company's development. Joined the NSDAP in 1933 and that same year was appointed by Goering as State Secretary of the Reich Air Ministry, a position he would hold until the end of the Third Reich. The fact that his mother was a Jewess did not prevent his rapid promotion, since Goering persuaded his mother to sign a legal document stating he was not her child. In July 1940 he was promoted to General Field Marshal and in 1942 became the virtual dictator of transportation in Nazi Germany, along with his close personal friend and political ally, Albert Speer. Sentenced in April 1947 to life imprisonment as a war criminal by a Nuremberg Military Tribunal. In 1951 the American High Commissioner commuted his sentence to fifteen years. He was released and amnestied in 1954 and worked as an industrial consultant in Düsseldorf. Died at Wuppertal-Barmen.

1975 Sheikh Mujibur Rahman becomes president of Bangladesh and establishes a one-party state.


1980 Abolhassan Bani-Sadr wins Iran's first presidential election with 70 percent of the vote.

1983 China commuts the death sentence, imposed on this day in 1981, on Mao Zedong's widow Jiang Qing.

1990 Pakistani Prime Minister Benazir Bhutto gives birth to a girl, the first-ever head of government to give birth while still in office.

1991 Desert Storm: The United States accuses Iraq of deliberately pumping oil into the Persian Gulf in what it calls an act of environmental terrorism.

1995 Russia's early-warning defense radar detects an unexpected missile launch near Norway, and Russian military command estimates the missile to be only minutes from impact on Moscow. Moments later, Russian President Boris Yeltsin, his defense minister, and his chief of staff are informed of the missile launch. The nuclear command systems switch to combat mode, and the nuclear suitcases carried by Yeltsin and his top commander are activated for the first time in the history of the Soviet-made weapons system. Five minutes after the launch detection, Russian command determine that the missile's impact point will be outside Russia's borders. Three more minutes pass, and Yeltsin is informed that the launching is likely not part of a surprise nuclear strike by Western nuclear submarines. These conclusions come minutes before Yeltsin and his commanders should have ordered a nuclear response based on standard launch on warning protocols. Later, it is revealed that the missile, launched from Spitzbergen, Norway, was actually carrying instruments for scientific measurements. Nine days before, Norway had notified 35 countries, including Russia, of the exact details of the planned launch. The Russian Defense Ministry had received Norway's announcement but had neglected to inform the on-duty personnel at the early-warning center of the imminent launch. The event raises serious concerns about the quality of the former Soviet Union's nuclear systems.

1996 The Council of Europe parliamentary assembly votes to admit Russia to the 38-nation body despite fierce criticism of its military crackdown in Chechnya and its human rights record.

1997 The Central African Republic's embattled president, his political rivals and army mutineers sign a peace deal in Bangui to end an army mutiny and ethnic bloodshed.

2001


2001


2001


2002


2002


2003


2003


2004


2004


2005


2005


2005


2005


2005


2005


2005









Visit:
Visit:

Click Here to email the History: One Day At a Time webmaster.