January 28


0814 Death: Emperor Charlemagne, king of the Franks 768-814.

1547 Death: Henry VIII, at Richmond in a room reeking of the stench from his leg ulcers. He is succeeded by his son, Edward VI.

1596 Death: Sir Francis Drake, while sailing off the coast of Panama.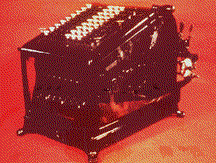 1855 William Burroughs, a young inventor with little formal education, invents the first commercially successful adding machine and founds the American Arithmomter Company of St. Louis. The company will later become Burroughs Adding Machine Company. His earliest version of the machine, like other adding machines of the time, is accurate but impractical. However, in 1892 he will patent a practical adding machine that will become a commercial success. Burroughs will not live to see the profits of his invention or the thriving success of his company. (Bradley)

1871 Franco-Prussian War: Paris surrenders to the Prussians.

1878 The first telephone switchboard is installed in New Haven, Connecticut, with 21 subscribers.

1885 A British relief force arrives in Khartoum following its capture by the Mahdi and the killing of British General Gordon two days earlier.


1915 The US Congress passes legislation creating the US Coast Guard, combining the Life Saving Service and the Revenue Cutter Service.


1918 Russian Revolution: The Bolsheviks found the Red Army.

1920 Weimar: Rudolf Hess is invited to tea at the home of Dr. Karl Haushofer for the first time. Hess will be drawn into Haushofer's lectures on geopolitics and will willingly act as his unpaid assistant. (Missing Years)

1922 The roof of the Knickerbocker Theatre in Washington, DC, collapses under the weight of 29 inches of snow, and 98 people are killed.


1929 Birth: Claes Oldenburg, artist, sculptor.

1930 Primo de Rivera, the strong man of Spain, resigns.

1932 The Japanese army occupies Shanghai to force an end to a Chinese boycott of Japanese goods.


1933 Weimar: President von Hindenburg refuses to allow von Schleicher (above) to dissolve the Reichstag. General von Schleicher resigns as Chancellor.

1934 Lithuanian police raid kehilla headquarters in Ponivez to squelch the anti-Nazi boycott. (Edelheit)

1935 Iceland becomes the first country to legalize abortion.

1938 President Roosevelt asks Congress for increased appropriations to buildup the US armed forces.

1939 WW2: Chamberlain tells an audience in Birmingham that Great Britain must prepare herself to defend not only her territory but also "the principle of Liberty."


1940 WW2: The Cliveden Group, led by Lady Astor, actively pressures the British government to declare war on the USSR for invading Finland. They believe the Communists, not Hitler, are Britain's real enemies.

1940 Holocaust: The killing of mental patients by means of carbon monoxide gas is tried out in the jail at Brandenburg. By September 1941, more than 70,000 German mental patients will have been "euthanized" in hospitals at Grafeneck, Brandenburg, Bernburg, Hartheim, Sonnenstein, and Hadamar, using carbon monoxide provided by the I.G. Farben corporation. (Science)

1944 WW2: Charles de Gaulle makes his landmark appeal for a new relationship between France and Africa.


1945 WW2: Katowice is taken by Marshal Konev's forces, and in the north the First Belorussian Front enters German Pomerania.


1945 WW2: A convoy of US trucks from India crosses the Burmese-Chinese border, opening the famous Burma Road.

1946 Nuremberg War Crimes Trials: During the French phase of the prosecution, French journalist Marie Claude Vaillant-Courturier provides heart-wrenching eyewitness testimony of atrocities at Auschwitz. (Maser II)

1950 The French Assembly ratifies the agreement under which Vietnam, Cambodia and Laos become independent states within the French union.

1955 President Dwight D. Eisenhower receives full authority from the Senate to use armed forces abroad to defend Formosa (Taiwan) against possible attacks by the Chinese Communists.

1965 General Motors reports the biggest profit of any US company in history: $1.735 billion.


1982 Italian antiterrorist police rescue US Brigadier General James Dozier from Red Brigades guerrillas who had kidnapped him 42 days earlier.


1986 Seventy-three seconds after launch from Cape Canaveral, the US space shuttle Challenger explodes, killing all seven astronauts. After a flawless liftoff, the Challenger, traveling at a speed of 2900 feet per second, soars nine miles into space when suddenly the ships liquid hydrogen tank explodes. Millions watch the tragedy unfold on TV. This catastrophe takes the lives of Commanders Francis 'Dick' Scobee and Michael J. Smith, Dr. Judith A. Resnik, Dr. Ronald E. McNair, Lieutenant Colonel Ellison S. Onizuka, Gregory B. Jarvis and school teacher Christa McAuliffe. (Bradley)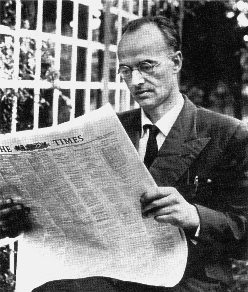 1988 Death: Soviet spy Klaus Fuchs; his information had enabled Moscow to detonate its first nuclear weapon in August 1949.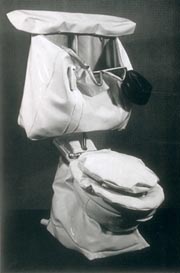 1996 Thieves knock through a wall and plunder an exhibit of original Muppets at the Erfut Garden Show, 110 miles northeast of Frankfurt. Bert and Ernie puppets, valued at $126,000, are stolen and a glass case is smashed in an unsuccessful attempt to seize the Miss Piggy puppet. The trio are among 36 original Muppets rented by a Danish firm for the exhibit. (Bradley)

2001


2001


2002


2002


2003


2003


2004


2004


2005


2005


2005


2005


2005


2005


2005


2005


2005









Visit:
Visit:

Click Here to email the History: One Day At a Time webmaster.