June 10





1610 The first Dutch settlers arrive from New Jersey, to colonize Manhattan Island.

1652 John Hull and Robert Saunderson become the first official mint masters in the American colonies. Authorized by the Massachusetts General Court, Hull and Saunderson mint the first coins out of Spanish American silver cobs.

1692 Salem Witch Trials: Bridget Bishop becomes the first person hanged for witchcraft in Massachusetts. In all, 20 people will die before theological jurisprudence is restored in this isolated Puritan community.

1720 Mrs Clements begins marketing the first paste-style mustard in Britain.


1752 Benjamin Franklin conducts his famous lightning experiment during a thunder storm; from Franklin's 'Of Lightning, and the Method (Now Used in America) of Securing Buildings and Persons from Its Mischievous Effects.' "Experiments made in electricity first gave philosophers a suspicion that the matter of lightning was the same with the electric matter. Experiments afterwards made on lightning obtained from the clouds by pointed rods, received into bottles, and subjected to every trial, have since proved this suspicion to be perfectly well founded; and that whatever properties we find in electricity, are also the properties of lightning.




This matter of lightning, or of electricity, is an extream subtile fluid, penetrating other bodies, and subsisting in them, equally diffused. When by any operation of art or nature, there happens to be a greater proportion of this fluid in one body than in another, the body which has most, will communicate to that which has least, till the proportion becomes equal; provided the distance between them be not too great; or, if it is too great, till there be proper conductors to convey it from one to the other..."



1793 The first public zoo, the Jardin des Plantes, opens in Paris.

1801 First Barbary War: The north African state of Tripoli declares war on the United States. "...the Mediterranean Sea lanes were largely controlled by the north African Muslim states of the Barbary Coast (Tripoli, Algiers, Morocco, and Tunis) through piracy. Hostages were either ransomed or sold into slavery. Over time, most countries found it expedient to simply pay a yearly tribute (bribe) to the Barbary sultans in exchange for safe passage through the Mediterranean. Following the American Revolution, America was no longer under the protection of the British tribute treaties, resulting in the crippling of American commerce in the Mediterranean. Having no significant Navy, the US decided to form tribute treaties with the Barbary states, such as this 1796 Treaty of Tripoli. In March 1801, the pasha of Tripoli demanded more tribute than previously agreed upon. The newly inaugurated US President, Thomas Jefferson, having long disagreed with the policy of paying tribute, refused the pasha's demand. On May 10, 1801, the pasha declared war on the United States..."

1854 The US Naval Academy at Annapolis, Maryland graduates its first class.

1854 Georg F.B. Reiman proposes the then startlingly theory that space is curved.

1868 Death: Prince Michael of Serbia, assassinated in Belgrade; replaced by Milan IV.

1902 American H. F. Callahan patents what he called the outlook or see-through envelope.

1903 Death: King Alexander I and Queen Dragia of Serbia, both assassinated.

1909 The SOS distress signal is used in earnest for the first time by the Cunard liner SS Slavonia, wrecked off the Azores.

1915 Birth: Saul Bellow, writer.

1916 WW1: The Austrian drive in the Trentino area is halted by difficult terrain and arrival of Italian reinforcements. An Italian counteroffensive and the desperate need to rush troops to the Eastern Front causes the Austrians to withdraw to defensive positions. Italian casualties reach more than 147,000; Austrian 81,000.

1921 Birth: Philippos Schleswig-Holstein Soenderburg-Glucksburg, AKA Prince Philip Mountbatten, AKA the Duke of Edinburgh, husband of Queen Elizabeth of England, born on the Greek island of Corfu.

1924 Graham McNamee, one of the great sports broadcasters of radio's Golden Age, provides coverage of the Republican National Convention from Cleveland, Ohio; the first political convention broadcast on radio.

1924 Death: Giacomo Matteotti, Italian Socialist leader, kidnapped and murdered by Fascists.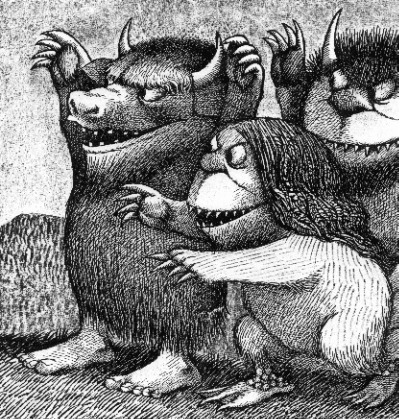 1928 Birth: Maurice Sendak, in New York City, author-illustrator; Where The Wild Things Are.

1930 The Simon report on India becomes a landmark on India's road to independence, but is condemned by Gandhi as tardy and inadequate.

1935 Albania announces that only German Jews with capital to invest are welcome.

1935 After completing one full day without imbibing liquor, Dr. Robert Smith, better known as Doctor Bob, and his friend William G. Wilson found Alcoholics Anonymous in Akron, Ohio.


1940 WW2: As the French wilt under German fire, Italy advances the hilt and joins Germany, declaring war on the Allies and invading southern France.

1940 WW2: French Prime Minister Reynaud appeals to President Roosevelt to intervene in the war in Europe.


1940 WW2: After two months of desperate resistance, the last surviving Norwegian and British defenders of Norway are finally overwhelmed by the Germans after the country is forced to capitulate to the Nazis.

1942 Holocaust: Hours after Heydrich's funeral, SS security police surround Lidice, a village near Prague suspected of harboring the assassins. The entire male population is executed on the spot. Some are burned alive in a barn. The women are sent to Ravensbrück concentration camp. Many of the children are sent to Germany and brought up under different names. The entire village is torched, razed to the ground, and plowed over with grain to remove any trace of habitation. The official German report states that 170 men are shot. Executed separately are eleven miners returning from work, and 15 relatives of the Czech agents. (Apparatus; WWIIDBD)

1943 Hungarian journalist Laszlo Biro patents his ball-point pen in the USA.


1944 WW2: Churchill, Smuts, Brooke, General Marshall and Admiral King cross the Channel and are met by Montgomery. After a beach welcome they drive through "our limited but fertile domain in Normandy." They lunch on the lawn at Montgomery's headquarters, looking towards the front which was only three miles away. Note: Churchill inquires about the chances of German armor breaking up their lunch. Montgomery acknowledges that the chateau had indeed taken a pounding the night before. (Churchill Center)


1944 WW2: The Germans kill more than 600 French villagers at Oradour-sur-Glane. Women and children are burned alive in the church, and the men are machine-gunned, as a reprisal against the killing of an SS army commander by a resistance sniper in another village. Seven of the victims are Jews who had been hiding among the villagers. Note: The Germans later claim that the fire had accidentally spread to the church where ammunition hidden in the roof caused it to burn very rapidly, trapping the women and children inside. (Atlas)

1944 Holocaust: Professor Eugen Fischer accepts the chairmanship of a workshop at the "Anti-Jewish Congress" to be convened in Cracow: "Dear Reichsminister! That you intend to create a scientific front line for the defense of European culture against the influence of Jewry, and to call together for that purpose scientists from all the nations fighting Jewry, seems to me a very good idea and absolutely necessary, if I may allow myself to express such opinions... I am delighted to accept your invitation to attend this congress..." (See June 1944) (Science)

1944 Holocaust: More than 40 villagers are killed by Nazis in Pikule for sheltering Polish partisans, 3,000 of whom were escaping a German force of 30,000.


1946 Nuremberg War Crimes Trials: Defendant Arthur Seyss-Inquart testifies concerning the union of Austria and Germany; the Anschluss. "...In many conversations with Dr. Schuschnigg but most of all in continual discussions with Zernatto, I suggested, in line with the conclusions I had drawn from the events of 25 July 1934, that the Reich, and particularly Hitler, be asked to refrain from any interference in Austrian politics through the medium of the Austrian National Socialist Party. I proposed that instead the Austrian National Socialists should receive permission to resume activities. That did not mean at all that I would give up the Anschluss, but I was completely convinced that a lawful and responsible policy of the Austrian National Socialists in Austria would in the course of time win for them the support of a clear majority of the Austrian nation-I mean of the Germans in Austria; and that the demonstration of such a clear majority would no longer be challenged by the powers of the League of Nations. One had to attempt to make Adolf Hitler agree to such a policy by enlisting the support of the autonomous and independent state of Austria for the Fuehrer's policy and the demand for equal rights of the German people. It was in the interests of these ideas that I talked to Field Marshal Goering and Herr Hess. I reported the outcome of these conversations to Dr. Schuschnigg and to Zernatto and I recommended the formation of a coalition government by taking National Socialist ministers into the cabinet, on condition that Adolf Hitler offer adequate guarantees. My suggestions made no headway with either of the two parties, but were not directly turned down. Meanwhile, the Austrian National Socialists continued to be active illegally; the police intervened and made arrests; three Austrian concentration camps were set up; in short, the events of that time foreshadowed today's denazification system..."

1953 Birth: John Edwards, US Senator, Democrat, VP contender in 2004.

1954 General Motors announces that the first successful gas-turbine bus has been produced.


1958 A tornado blows through El Dorado, Kansas, pulling a woman out of her house and carrying her 60 feet away, where she lands, relatively unharmed, next to a phonograph record titled Stormy Weather.

1964 The US Senate votes to limit further debate on a proposed civil rights bill, shutting off a filibuster by Southern states.

1967 Six Day War: The war ends with Israel having captured Syrian, Jordanian and Egyptian territories, including eastern Jerusalem, the West Bank, Gaza Strip and the Sinai peninsula. The Soviet Union breaks off diplomatic relations with Israel and threatens sanctions unless Israeli forces stop their advance towards Damascus.

1971 The US formally ends its 20-year-old embargo on trade with China.

1977 James Earl Ray, the convicted assassin of civil rights leader Martin Luther King Jr., escapes from Brushy Mountain State Prison in Tennessee with six other inmates; he will be recaptured three days later.

1982 Israeli troops reach the outskirts of Beirut.

1983 Margaret Thatcher, now Baroness Thatcher, convincingly wins her second term as British Prime Minister.

1984 SDI: A US missile reportedly shoots down an incoming missile in space for the first time.

1985 A Doonesbury cartoon strip takes a shot at Frank Sinatra by portraying the 'Chairman of the Board' as a friend of organized crime. Several of the over 800 newspapers that publish the brilliant strip by cartoonist, Garry Trudeau, carries the comic strip panel with a disclaimer.

1988 Death: Louis L'Amour, the writer of the Old West, of lung cancer at the age of 80. Nearly 200 million copies of his books had been printed and his works had been translated into 20 languages. L'Amour wrote and published 101 books, nearly all Westerns. The titles include How the West was Won, Hondo, The Quick and the Dead, War Party, Radigan, The Tall Stranger, The Burning Hills, The Trail to Crazy Man and Ride the Dark Trail. For millions of readers around the world, L'Amour personified the early frontiers of North America. More than 45 of his novels and short stories were made into films. L'Amour never smoked, and it was believed that his lung cancer may have been caused from his work as a young man as a coal miner.

1990 The Civic Forum movement founded by President Vaclav Havel wins Czechoslovakia's first free elections since 1946.

1990 Alberto Fujimori, of Japanese ancestry, wins Peru's presidential election, defeating Mario Vargas Llosa.

1990 Bulgaria's former Communist Party wins the country's first free elections in more than four decades.


1993 The scientific journal Nature publishes an article about the extraction of genetic material from an insect that lived when dinosaurs roamed the Earth. Raul Cano, George Poinar, and other scientists have extracted DNA from insects encased in amber from deposits as old as 120 million years.

1994 President Clinton intensifies sanctions against Haiti's military leaders, suspending US commercial air travel and most financial transactions between the two countries.

1995 US Air Force Captain Scott O'Grady, rescued two days earlier after being shot down over Bosnia, describes his six-day ordeal at a news conference at Aviano Air Base in Italy, modestly declaring he is no hero.

1996 Britain and Ireland open Northern Ireland peace talks; the IRA's political arm Sinn Fein is excluded.

1997 Khmer Rouge leader Pol Pot kills his defense chief Son Sen and 11 members of his family and flees his northern stronghold. The news will not emerge for three days.

1999 Yugoslav troops depart from Kosovo, prompting NATO to suspend its punishing 78-day air war.

1999 The US Supreme Court rules 6-3 that the city of Chicago had gone too far in its fight against street gangs by ordering police to break up groups of loiterers.

2001


2002


2003


2004


2005


2005


2005


2005









Visit:
Visit:

Click Here to email the History: One Day At a Time webmaster.