June 27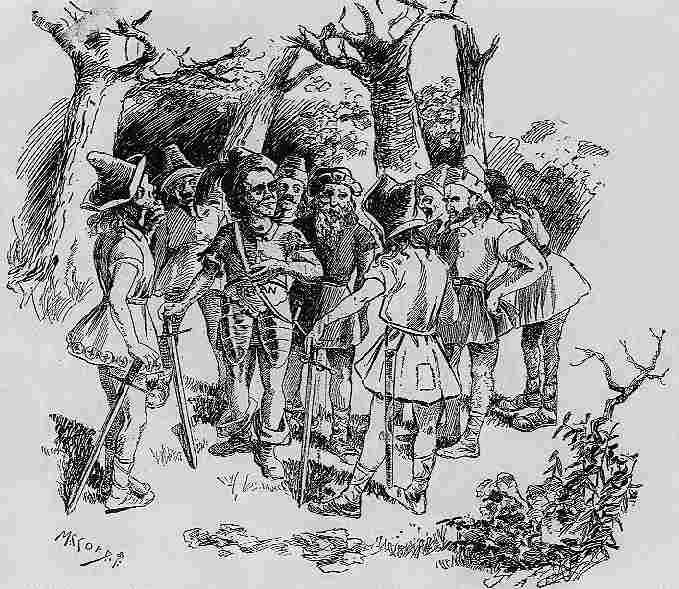 1450 Jack Cade leads an insurrection march of 40,000 through Kent to London to protest about the laws of Henry VI.

1743 War of the Austrian Succession: George II of Britain, the last British King to lead his troops into battle, defeats the French at the Battle of Dettingen, with his British, Hanoverian and Hessian men.


1787 British historian Edward Gibbon completes the sixth and last volume of The Decline and Fall of the Roman Empire. "...Gibbon's literary art, the sustained excellence of his style, his piquant epigrams and his brilliant irony, would perhaps not secure for his work the immortality which it seems likely to enjoy, if it were not also marked by an ecumenical grasp, extraordinary accuracy and a wily acuteness of judgment which has rarely been equalled in historical, or even English, prose. Churchill memorably noted that "I set out upon Gibbon's Decline and Fall of the Roman Empire [and] was immediately dominated by both the story and the style... I devoured Gibbon. I rode triumphantly through it from end to end," and he later went on, in his own writings, to mimic Gibbon's prose style, although at a marginally less elevated level. Unusually for the 18th century, Gibbon was never content with secondhand accounts when the primary sources were accessible; "I have always endeavoured," he says, "to draw from the fountainhead; my curiosity, as well as a sense of duty, has always urged me to study the originals; and if they have sometimes eluded my search, I have carefully marked the secondary evidence on whose faith a passage or a fact were reduced to depend." In this, Gibbon is considered by many to be one of the first modern historians..."

1801 Napoleonic Wars: British forces capture Cairo and the French begin withdrawing from Egypt.

1829 Death: James Smithson, English scientist. His will grants vast sums to the United States, fund which will be used to establish the Smithsonian Institute in Washington. Note: Smithson had never visited the US.

1844 Joseph Smith Jr., a presidential candidate of the National Reform Party and founder of The Church of Jesus Christ of Latter-Day Saints (popularly known as the Mormon Church), and his brother Hyrum are shot to death by a mob in Carthage, Illinois, resulting in part from the community's moral outrage at Smith's recent authorization of polygamous Mormon marriages.

1847 New York and Boston are linked by telegraph wires.

1859 Birth: Mildred J. Hill, in Louisville, Kentucky, teacher, musician, composer of the worlds most sung song; Happy Birthday To You.

1862 US Civil War: Day 3 of the 7 day Battle of Gaines' Mill.


1864 US Civil War: Atlanta Campaign, Battle of Kennesaw Mountain.

1869 Birth: Emma Goldman, anarchist, publisher; Mother Earth.

1872 Birth: Paul Laurence Dunbar, in Dayton, Ohio, short story writer; Majors & Minors.

1880 Birth: Helen Keller, educator, blind-deaf author, lecturer.

1893 A major stock market plunge begins in the United States, leading to an economic depression in which 600 banks and 74 railroads will go out of business by the end of the year. The value of the US silver dollar will fall to less than 60 cents in gold.

1906 The first circuit motor race is held at Le Mans.

1914 The US signs a treaty of commerce with Ethiopia.

1914 Birth: Giorgio Almirante, Italian fascist, member of parliament 1948-87.


1916 WW1: June-September The Brusilov Offensive begins. "...The Brusilov Offense had quite an effect on the course of history. Strategically, it weakened the Central Powers on the Italian front and at Verdun. The Austrians were forced to forsake their Italian victory, rushing to fight the Russian in the North. An important factor on the Western Front, the Eastern attacks saw Germany terminating its Verdun Operation to transfer no less than 35 divisions from the Schlieffen right hook to the Eastern Front. This helped to sufficiently undermine Schlieffen plan enough for France to sustain a successful defense. The Offense ruined Austria-Hungary. Weakened by political turmoil, Austria was unable to cope with its losses, of funds and of soldiers. It was forever eliminated as a major military power. The future brought the collapse of the Habsburg Empire and the formation of the Austrian and Hungarian republics. Within its own, the loss of one million Russian soldiers and the decayed public morale hung heavily on the people. Widespread famine caused by the diversion of all resources to the war effort induced rioting. Nicholas II abdicated from the throne and the provisional government, set up in his place, was overthrown in a Bolshevik coup abruptly afterwards. In 1917 the Russian Revolution was well under way. A failed success, the Offense assisted the Allied war effort but brought upon itself much strife."

1916 WW1: June-July Renewed German assaults at Verdun almost break the French line, but the French hang on to their positions until demands for replacements on the Eastern Front drain 15 German divisions from Verdun.


1917 WW1: Greece enters the war on the side of the Allies.

1917 WW1: General Lord Edmund Allenby takes command of the British Egyptian Expeditionary Force, which will soon take the war to the Turks in Palestine.

1920 Weimar: Rudolf Hess is said to have seen Adolf Hitler speak for the first time at the Sternecker-Bräu beerhall in Munich. Haushofer accompanied Hess to several National Socialist meetings in June. Note: Other sources say Dietrich Eckart personally escorted Hess to his first Nazi party meeting in May 1920. Afterward, Eckart supposedly introduced Hess to Adolf Hitler.

1920 Volkishness: War veterans Heinrich Schulz and Heinrich Tillessen move to Regensburg, where they meet Loenz Mesch local leader of the Germanenorden. (Roots)

1922 The first Newberry Medal for children's literature, is presented to Hendrik Van Loon.


1923 Birth: Paul Conrad, in Cedar Rapids, Iowa, cartoonist; Pulitzer 1964, 71, 84. Creator of drawings notable for their potent political message, strong graphic style, spare compositions, and conceptual clarity, Conrad began his professional career in 1950 as an editorial cartoonist at the Denver Post. In 1964 he went to work for the Los Angeles Times, where he served as chief editorial cartoonist until 1993. See Also: 1980, 1991, 2004, Fair Use Notice.

1927 The Duke and Duchess of York arrive home from their tour of Australia with a total of three tons of gifts for their daughter Elizabeth, now Queen Elizabeth II.

1930 Birth: H. Ross Perot, eccentric Texas billionaire industrialist, philanthropist, former American presidential candidate, founder of EDS, owner of one of three original copies of the Magna Carta.

1933 An anti-Nazi demonstration at Queen's Hall in London is addressed by the Archbishop of Canterbury, Cosmo Gordon Lang.


1934 Hitler calls a halt to plans that would have banned Stahlhelm.

1936 Germany declares its support for Danzig's independence.

1942 Holocaust: German administrator of Przemysl Distict (Poland), decrees that "every Ukrainian or Pole helping to conceal a Jew will be shot."


George John Dasch Ernest Peter Burger Heinrich Harm Heinck Richard Quirin
1942 WW2: The FBI announce the capture of eight Nazi saboteurs. "...Shortly after midnight on the morning of June 13, 1942, four men (above) landed on a beach near Amagansett, Long Island, New York, from a German submarine, clad in German uniforms and bringing ashore enough explosives, primers, and incendiaries to support an expected two-year career in the sabotage of American defense-related production. On June 17, 1942, a similar group landed on Ponte Vedra Beach, near Jacksonville, Florida, equipped for a similar career in industrial disruption.




The purpose of the invasions was to strike a major blow for Germany by bringing the violence of war to our home ground through destruction of America's ability to manufacture vital equipment and supplies and transport them to the battlegrounds of Europe; to strike fear into the American civilian population, and diminish the resolve of the United States to overcome our enemies. By June 27, 1942, all eight saboteurs had been arrested without having accomplished one act of destruction. Tried before a Military Commission, they were found guilty. One was sentenced to life imprisonment, another to thirty years, and six received the death penalty, which was carried out within a few days. The magnitude of the euphoric expectation of the Nazi war machine may be judged by the fact that, in addition to the large amount of material brought ashore by the saboteurs, they were given $175,200 in United States currency to finance their activities. On apprehension, a total of $174,588 was recovered by the FBI -- the only positive accomplishment of eight trained saboteurs in those two weeks was the expenditure of $612 for clothing, meals, lodging, and travel, as well as a bribe of $260. So shaken was the German intelligence service that no similar sabotage attempt was ever again made..."



1944 WW2: Allied forces capture Cherbourg, giving the Allies a major port for the flow of men and supplies; their biggest prize to date in the Normandy Campaign.

1944 Diary of Leon Gladun: "Again we sit a day without firing a shot. But constantly we move forward."

1945 Diary of Leon Gladun: June 27-July 3 "Seven days in Rome. Return to a new position between the cities of Ascoli Piceno and S. Benedetto. We're living in a palace with a stupendous view--all very comfortable and pleasant."


1946 Nuremberg War Crimes Trials: On day 165 of deliberations, former Reich propaganda expert Hans Fritzsche lays out his defense "...DR. FRITZ (counsel for Fritzsche): The Prosecution has said that the Propaganda Ministry was the most fabulous lie factory of all times. What do you have to say about this? FRITZSCHE: First, for myself personally, I should like to make the following quite clear. I state under oath: On really serious questions of policy and the conduct of war I did not commit a single falsification and did not consciously use a single lie. How often I myself became the victim of a falsehood or a lie I cannot say after the revelations of this Trial. The same is true, as far as I know, of all my fellow workers, but I do not by any means want to deny that I and my fellow workers selected news and quotations following a certain tendency. It is the curse of propaganda during war that one works only with black and white. Only a few great minds remain independent. I believe that this painting in black and white is a luxury which also cannot be afforded any longer. As to the Propaganda Ministry itself, as such, I must say that I can only judge of the one-twelfth, that is the one section of which I was in charge at any time. But to my knowledge it is a mistake to believe that in the Propaganda Ministry thousands of little lies were hatched out. In details we worked quite cleanly and honestly, technically even perfectly. If we had lied on a thousand small things, the enemy would have been able to deal with us more easily than was the case. But decisive for such a news machine is not the detail but the final fundamental basis on which propaganda is built. Decisive is the belief in the incorruptibility of the leaders of the state, on which every journalist must rely and this basis is shaken by what has become known today of mass murders, of senseless atrocities, and it is shaken by the doubt in the honesty of Hitler's protestations for peace, the factual details of which I am not in a position to judge..."

1950 Korea: President Harry S. Truman announces that he is ordering US air and naval forces to South Korea to aid the democratic nation in repulsing an invasion by communist North Korea. The United States is undertaking the major military operation, he explains, to enforce a UN resolution calling for an end to hostilities, and to stem the spread of communism in Asia. In addition to ordering US forces to Korea, Truman also deploys the US 7th Fleet to Formosa (Taiwan) to guard against invasion by communist China, sends 35 military advisers to South Vietnam, and orders an acceleration of military aid to French forces fighting communist guerrillas in Vietnam.

1950 Korea: R.J. Brown becomes the first jet plane combat victor in Korea.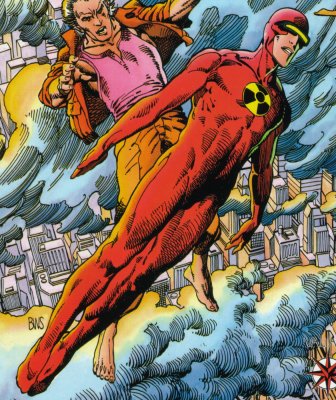 1954 The world's first atomic power station opens at Obninsk, near Moscow, in the Soviet Union.

1954 Guatemalan president Jacobo Arbenz is forced to resign as a result of a military coup backed by the CIA. A week earlier Guatemala had been invaded by a mercenary force launched from Honduras. Note: Arbenz's most important program had been a land reform that expropriated idle lands for the benefit of peasant families.

1955 The first automobile seat belt legislation is enacted in the US in the state of Illinois.

1963 President Kennedy spends his first full day in Ireland.

1973 Watergate: Former White House counsel John W. Dean tells the Senate Watergate Committee about an 'enemies list' kept by the Nixon White House.


1976 Palestinian extremists hijack an Air France plane in Greece with 246 passengers and 12 crew. They will eventually fly to Entebbe, Uganda, where Israeli commandos will perform a fairly successful rescue operation on 4 July.

1977 The US Supreme Court votes by 5-4 on a decision to allow lawyers to advertise.

1977 After 117 years of French rule, the East African state of Djibouti becomes independent; now a national day.

1979 The US Supreme Court rules that private employers can give special preferences to blacks to eliminate 'manifest racial imbalance' in traditionally white-only jobs.


1980 President Jimmy Carter signs legislation reviving draft registration.

1984 The Federal Communications Commission moves to deregulate US commercial TV by lifting most programming requirements and ending day-part restrictions on advertising.

1985 The legendary Route 66, which originally stretched from Chicago to Santa Monica, California, passes into history as officials decertify the road.

1986 In a referendum, the Irish uphold a ban on divorce.

1986 Iran-Contra: The World Court rules that the US had broken international law by aiding Nicaraguan rebels.

1990 Salman Rushdie, condemned to death by Iran, contributes $8600 to help their earthquake victims.

1990 NASA announces that a flaw in the Hubble Space Telescope is preventing the instrument from achieving optimum focus.


1991 Associate Justice Thurgood Marshall, appointed to the court in 1967 by President Lyndon Johnson, resigns from the US Supreme Court.

1991 South Africa announces that it will sign the Nuclear Nonproliferation Treaty and agree not to develop nuclear weapons.

1993 The Pentagon recommends closing 33 major military bases, nearly 100 smaller installations, and the shrinking of 45 others. Note: This is when the concept of the 'peace dividend' still had credence.

1993 UN sponsored talks between exiled Haitian President Aristide and the military leaders who ousted him, open in New York.

1994 Arguing that presidents are entitled to immunity during their terms, President Clinton's lawyer asks for a delay in the sexual harassment suit filed by former Arkansas state employee Paula Corbin Jones.

1995 The space shuttle Atlantis blasts off from Cape Canaveral, Florida, on a historic mission to dock with the Russian space station Mir and bring home American astronaut Norman Thagard. The flight is also the 100th US-piloted space mission.

1995 Qatar's Crown Prince Sheik Hamad bin Khalifa al-Thani ousts his father in a bloodless palace coup. But the deposed emir declares defiantly that he remains the legitimate ruler of the Gulf state.

1998 President Clinton attends a summit meeting with Chinese President Jiang Zemin in Beijing. Afterwards, the two leaders hold a joint news conference broadcast on Chinese television.

2001


2002 The US Supreme Court, acting in a Cleveland case, upholds that city's school vouchers program, in which public money goes to help parents pay tuition to nonpublic schools.

2002


2003


2004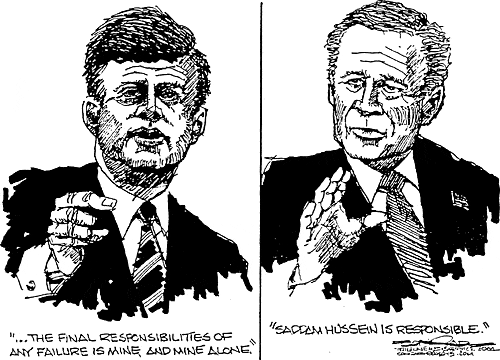 2005


2005


2005


2005









Visit:
Visit:

Click Here to email the History: One Day At a Time webmaster.